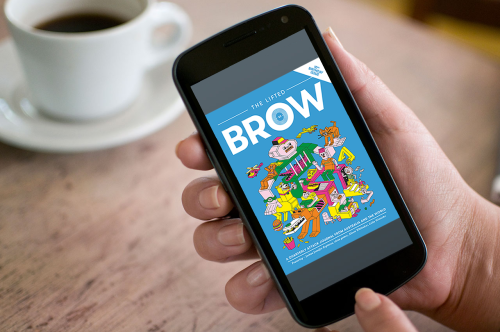 WE MAKE OUR PRINT MAGAZINE AVAILABLE IN DIGITAL FORMATS SO THAT ANYONE ANYWHERE CAN READ THE WORK WE PUBLISH.
Featuring essays, commentary, fiction, poetry, comics, art, and mixed media from established and emerging writers and artists, our digital versions give you access to this prized writing and artwork, no matter where you are or how you like to read. You can access these versions either on the web or as an Apple iOS app.
(The app itself is free to download. If you use a tablet or phone that isn't made by Apple, don't worry! The web version will work on your device.)
HOW TO READ DIGITAL versions
You can read individual digital issues by simply purchasing them, or you can save money, time and thumb movements by choosing six-month or annual subscription.
What are you waiting for? Click to win; get stuck in.