going postal: more than 'yes' or 'no'
ONE YEAR ON: WRITINGS FROM THE MARRIAGE EQUALITY SURVEY


edited by Quinn Eades & Son Vivienne

In 2017 the queer and gender-diverse community of Australia undertook an incredible campaign of everyday activism around marriage equality. As individuals and collectives we shared our personal stories with our networks – from social media, to workplace to school playground. We purged our tears and our rage – documented as poems, articles, photos, short stories, status updates, tweets, blog posts, political cartoons, and short videos. Many of us were shocked at the vitriol directed at us, to our faces, in our letter boxes and online, even in 'secret' Facebook groups. Many of us were hurt by the unspoken tensions and the conversations we couldn't have with some of our nearest and dearest. By the end, we were truly exhausted.
Yes, the vote was for equality. Yes, the legislation went through. Yes, we can get married now. But many of us have been left wondering whether it was worth it. Many of us are living with the ongoing grief of having our lives, and those of our children, be up for public debate.
Whether you are 'gay, straight, black, or white'—or beyond reductive binaries—this edited collection guides the reader through the highs and lows of the marriage equality postal vote. Combining serious scholarship, humour, manifestos, and simple tales of childhood, readers are flung into the emotional melting pot that constitutes a definitive turning point in Australian queer histories. These feelings are sticky and sometimes traumatic, but there is also catharsis in this compilation. This is also a counter-archive, one that consciously amplifies some of the voices that were drowned out by dominant campaigns, including those that questioned the value of marriage as a patriarchal institution or resisted the 'we are just like you' discourses that obscured complex families and queer ways of loving.
FORMAT: Paperback

LENGTH: 312 pp.

ISBN: 9781925704112

PUBLICATION DATE: November 15 2018

COVER ART: Elwyn Murray
MELBOURNE
'Going Postal: Reflections on the Marriage Equality Vote'
including readings and discussion
at The Wheeler Centre
Wednesday 14th November, 6.15-7.15pm
Free, but bookings essential

'Letting kids be kids'
A special Going Postal family-focused launch event
with readings, live music and food
at Hares & Hyenas bookstore
Friday 30th November, 5:30pm (6pm start), 8pm finish
Free, all ages welcome


SYDNEY
'Going Postal'
A Sydney launch party for Going Postal
MC'd by the amazing Felicia Foxx
with readings from George Malouf (Candy Royalle's brother),
Simon Hunt, Heather Grace Jones, Omar J. Sakr, Kaya Wilson,
Fiona McGregor, Chloe Sargeant, and editors Quinn Eades
and Son Vivienne
plus a special DJ set from DJ Sveta.
at The Imperial Hotel
Sunday 9th December, 3-6pm
Free


CANBERRA
Quinn Eades in conversation with Dr Hannah McCann
at Muse Canberra
Sunday 11th November, 3-4pm
Tickets $12 (includes a complimentary drink)


HOBART
Tasmanian launch of Going Postal
with a speech by Louise Richardson-Self, plus contributor readings
at the Stanley Burbury Lecture Theatre, University of Tasmania
Thursday 15th November, 6-7:30pm
Free, registration recommended


PERTH
Perth launch of Going Postal
at the 'Digitial Intimacies' symposium at Curtin University
Thursday 6th December, 5:30pm
Free
Quinn Eades is a Tracey Banivanua Mar Research Fellow and Lecturer in Interdisciplinary Studies at La Trobe University. A writer, researcher, gutter philosopher and poet, his book Rallying was awarded the 2018 Mary Gilmore Award for best first book of poetry. Quinn is the author of all the beginnings: a queer autobiography of the body, and he recently published a co-edited volume of life-writing, poetry, and scholarship titled Offshoot: Contemporary Life Writing Methodologies and Practice. When he's not working, Quinn is hanging with his kids, cuddling his pups, and watching reruns of The Unbreakable Kimmy Schmidt or drag makeup tutorials on youtube.
Son Vivienne is a Post-Doctoral Researcher at Creative Agency@RMIT and the Digital Ethnography Research Centre. Their principal expertise is digital self-representation, online activism, queer identity, and rhetorical strategies/feminist practices for speaking and listening across difference. Son is also involved in community development and arts as an activist, workshop facilitator and media-maker. Son is author of Digital Identity and Everyday Activism: Sharing Private Stories with Networked Publics and co-author/co-editor of Negotiating Digital Citizenship: Control, Contest, Culture.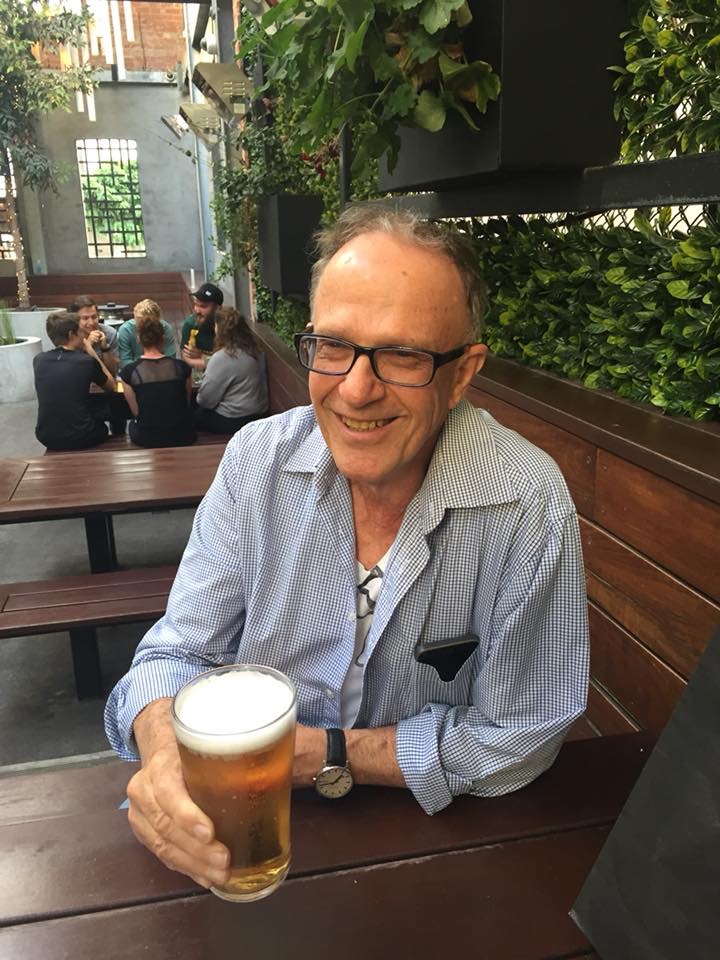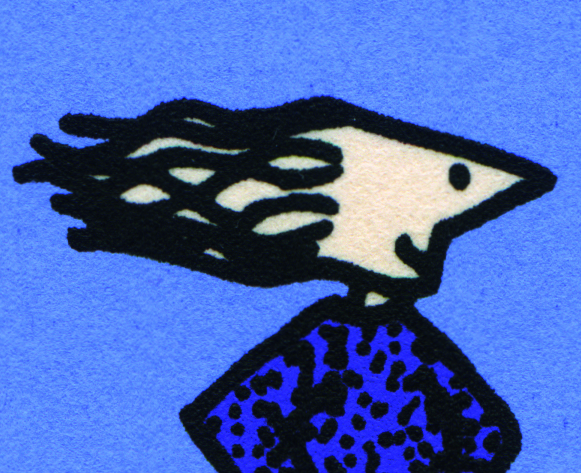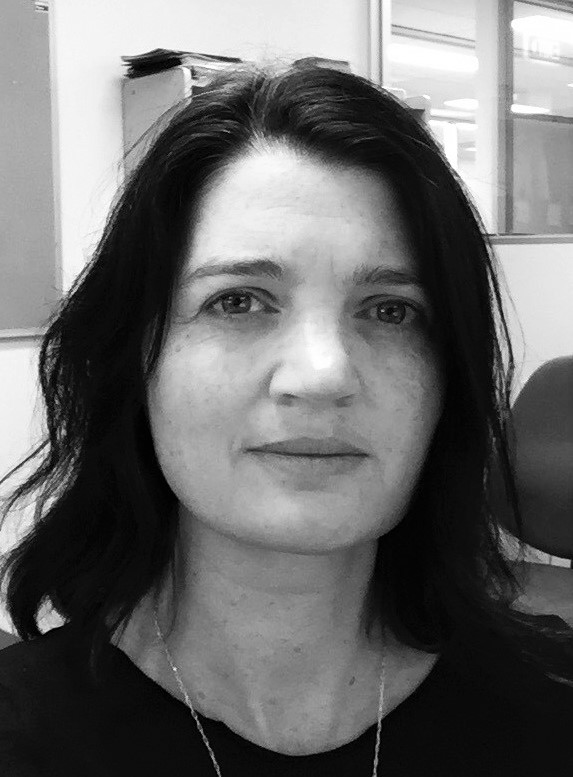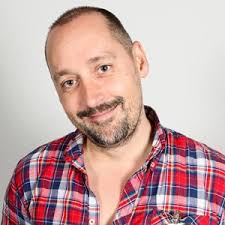 Candy Royalle, Carolyn D'Cruz, Dennis Altman, Jess Ison, Timothy Jones, Judy Horacek, Fiona McGregor, Jennifer Power, Fury, Joni Nelson, Jamie James, Simon Hunt, Quinn Eades, Stuart Barnes, Heather Grace Jones, Sarah Hart, Roxanne Wilson, Hannah Robert, Fiona Kelly, Felicity Marlowe, Jessica Cohen, Scott-Patrick Mitchell, Rebecca Jessen, Kaya Wilson, Erin Hortle, Briohny Walker, Eden S French, Susanne Ferwerda, Cynthia Huang, Kiri Bear, Chloe Sargeant, Ann Deslandes, Nina Lord, Amy Middleton, Kelly Walker, Sam Flynn, Tilly Houghton, Morgan Carpenter, Edie Shepherd, Omar J Sakr, Simon Copland, Roz Bellamy, Timmah Ball, Cee Frances, Nayuka Gorrie, Kochava Lilit, Son Vivienne, and Behrouz Boochani.
"It's an intersectional approach to queer liberation – filled with voices so clear and strong they counterbalance any temptation the white homosexual male might have to unfurl the 'mission accomplished' banner."
Paul Karp, The Guardian
"If Yes Yes Yes comes from the white, middle-class, cisgender heart of the push, then Going Postal: More than 'Yes' or 'No' makes space for voices at the margins. ... Read together, Yes Yes Yes is a useful historical artefact, but Going Postal sings from the bruised and battered heart of so many who felt unheard. One year on from the win, their voices speak loudest."
Stephen Russell, Australian Book Review

"Going Postal is at its most passionate when advocating for the voices that were not as audible during the marriage equality survey. It proves a restorative read in recognising the many diverse but human lives affected as much by the campaign as by the result. But it's also a sobering reminder of the many other Australian queers sitting at the margins — Indigenous Australians, refugees, trans and gender non-conforming folk — who battle for larger social acceptance and face daily discrimination. Until their rights can be collectively rallied for and ratified in Australia, true LGBTQI+ equality is still a long way off."
Nathan Smith, Kill Your Darlings

"...an exceedingly valuable resource for anyone who is interested in discovering and supporting more diverse voices from the LGBTQIA+ community. ... If you are someone who felt stranded between the two sides of the debate, if you are someone who felt guilty because while same-sex rights are undeniably important there are issues facing Australians which merit the same level of attention and expenditure, if you are someone who barely noticed the debate pass by or even if you are someone for whom it was the lynchpin of your happiness, take a look at this book and at these writers and artists. I guarantee you'll find something to rally around."
Anna Kennedy, Right Now