Here at Brow Books we're all about transparency in our publishing process, especially the cool, gooey parts of it. So today we're letting you in on how we conceptualised, planned and shot the cover of one of our recent books: Intan Paramaditha's pulpy collection of stories, Apple and Knife.
Apple and Knife's cover has received a lot of love since its publication in March. You'd be forgiven for assuming that its image — a clenched fist oozing white slime — came from one of the internet's reliable vendors of bizarre stock photos. But this is not the case.
Before we reveal all, we very much want to acknowledge the hard work of everyone involved in the making of this cover, including creative directors and designers Rosetta Mills and Brett Weekes, editor of the book Elizabeth Bryer, model Annur Yusuf, and photographer extraordinaire Percy Caceres. Remember: everyone at TLB is a volunteer!
---
Concept
Well before we started cracking open pots of glue, and stirring together cans of shaving cream with contact lens liquid, we had to settle on a concept. We knew we wanted the cover to reflect the atmosphere of Apple and Knife's soupy, fantastical Indonesian otherworld. We also knew what we definitely didn't want: any knives or any apples.
We started with five distinct concepts — fabric, dripping hands, fluro lights, textured shards, and fluro gradients — around which we built a series of mood boards.
After much discussion, we decided that the dripping gooey hand was the best direction – but we also knew we wanted to incorporate some of the elements of the other directions, including colour, lighting, and even the texture of the fabrics as a possible background.
We spent perhaps way too much time reading slime/goo/gak recipes online on various fun parenting websites, and watched a whole lot of videos about how to make the precise glop we wanted.
If Intan Paramaditha lived in Melbourne and not Sydney then we'd have loved for her to be the model for the cover. Instead we asked a friend of TLB, Annur Yusuf, if she'd do us the favour of being our hand/arm model, and she very kindly agreed.
Our professional photo studio was easy to find – it's also the living room of our editor Elizabeth, whose partner Percy happens to be a very talented photographer.
We all gathered one October weekday evening with our various goo and slime and gak recipes and began mixing, before Annur spent two or three hours squeezing whatever concoctions we asked her to. It was a real challenge to create a goo that oozed exactly how we wanted it to, that shined exactly how we wanted it to, and that was the right white colour instead of a dull grey.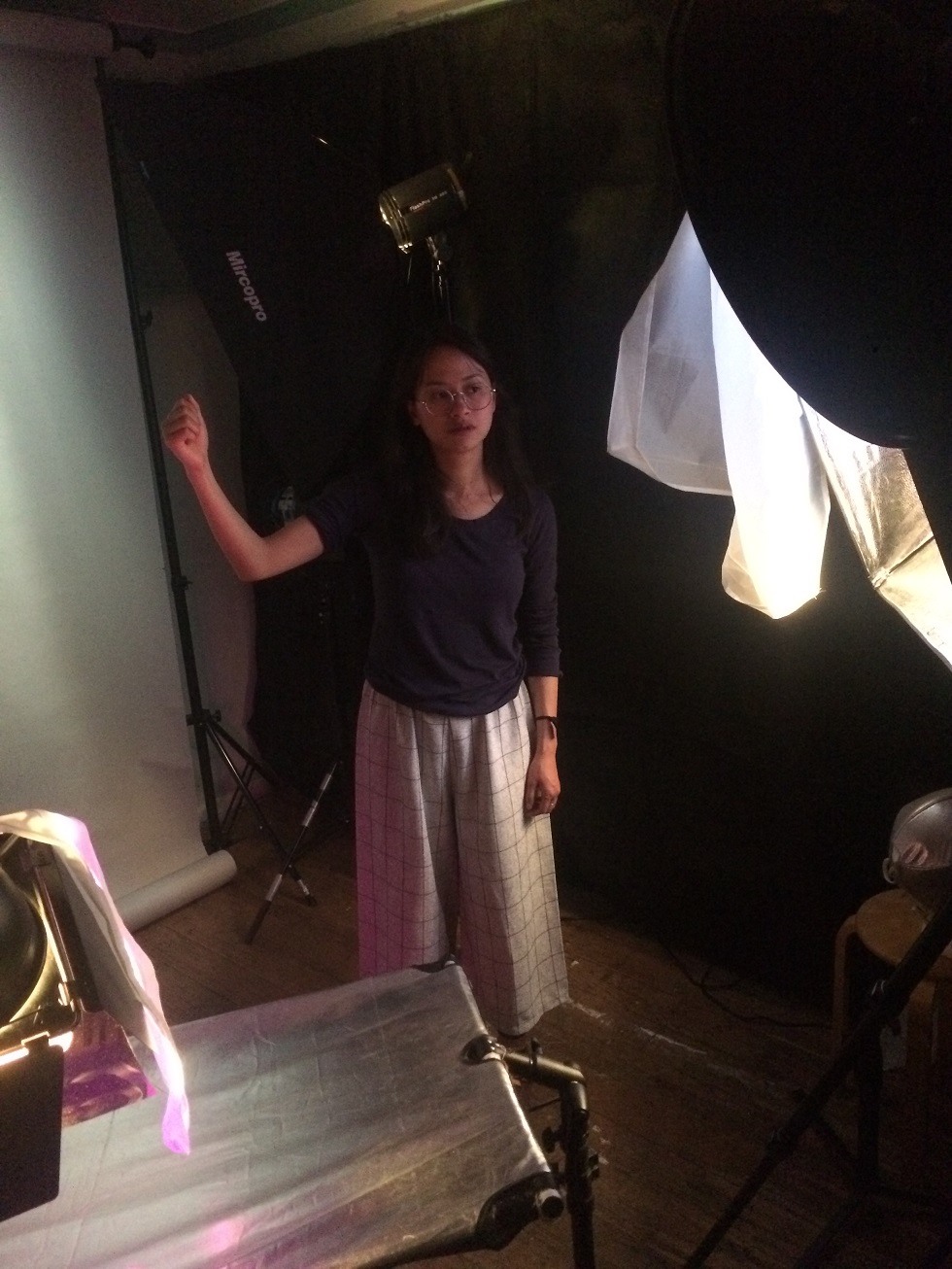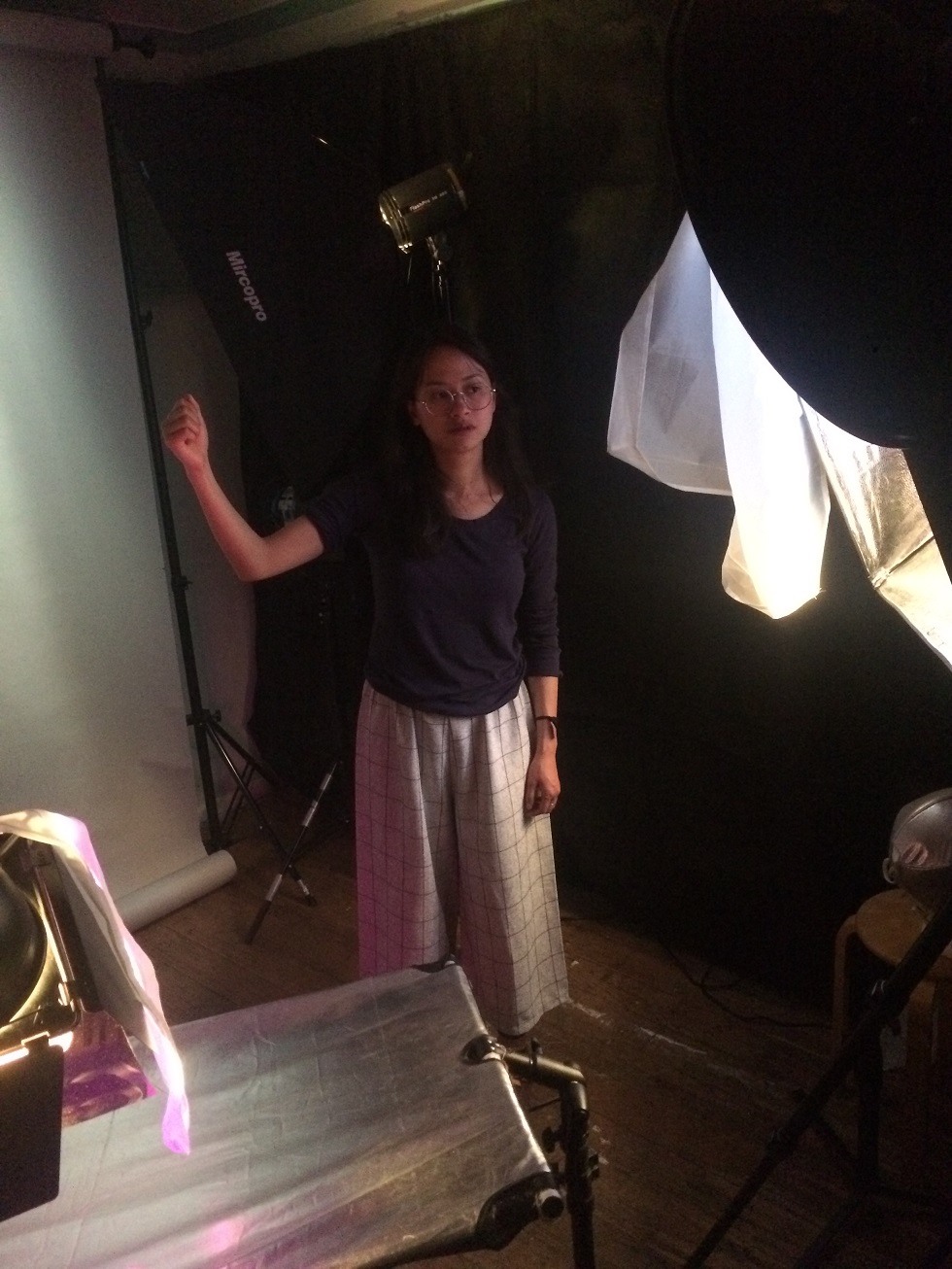 After taking a couple of thousand photos and combing through them all to pick the best ones, we then experimented with a bunch of different possibilities for positioning of the artwork and the text on the front cover – as well as trying to figure out what the whole jacket would ultimately look like.
Another big step, with much conversation and debate, was which background colour would best represent the book.