The Lifted Brow #33 | 10th Birthday Issue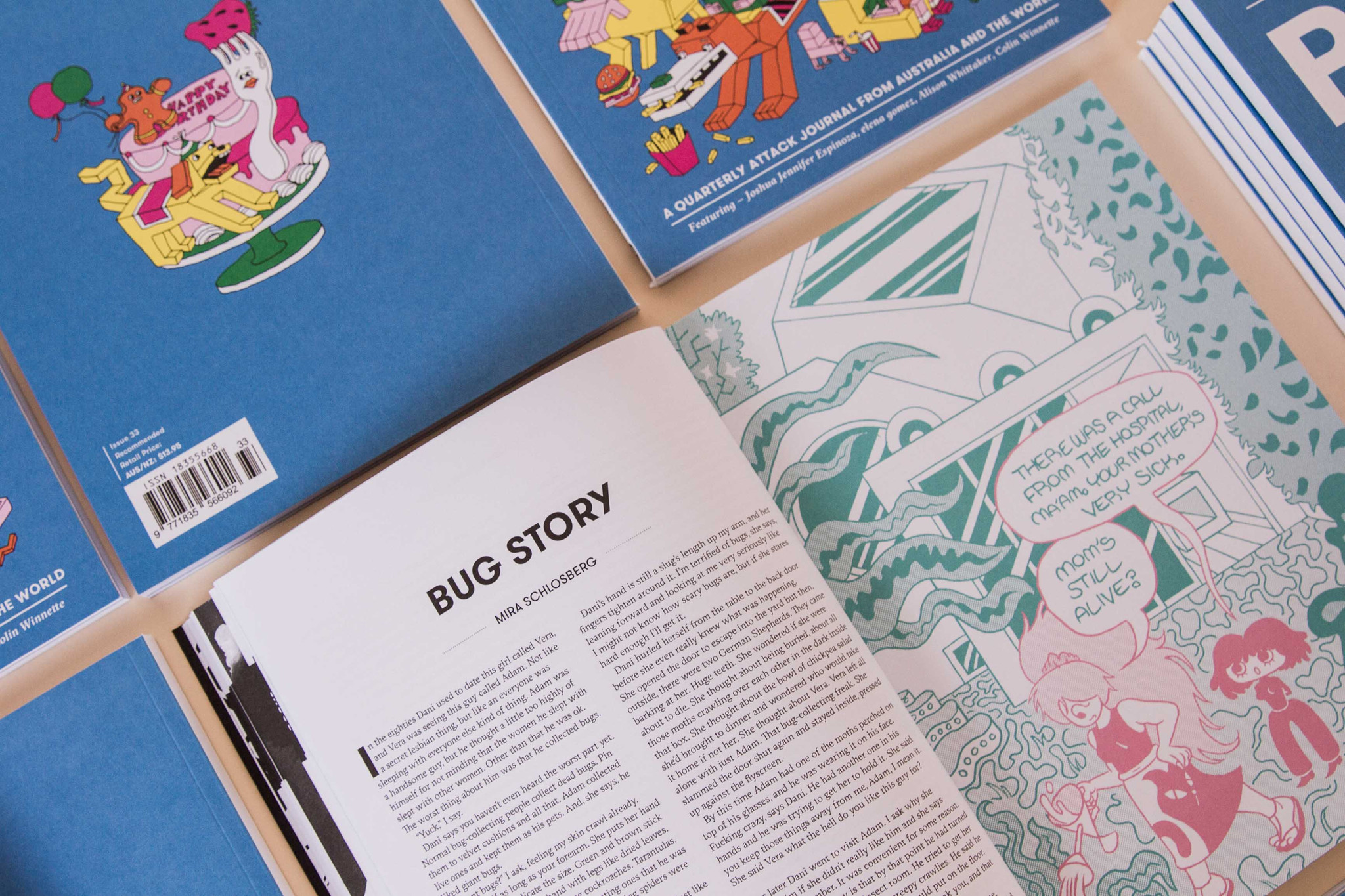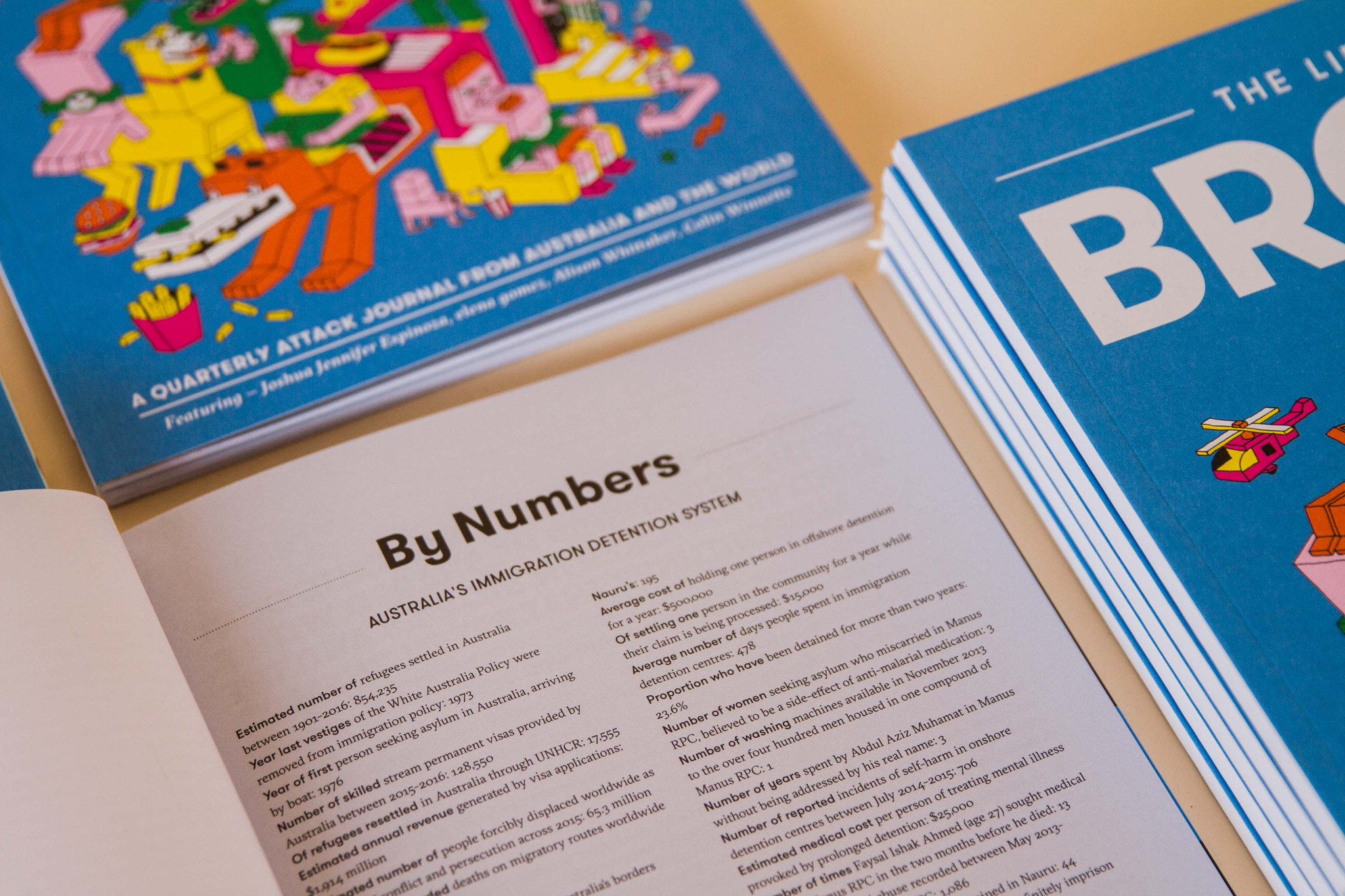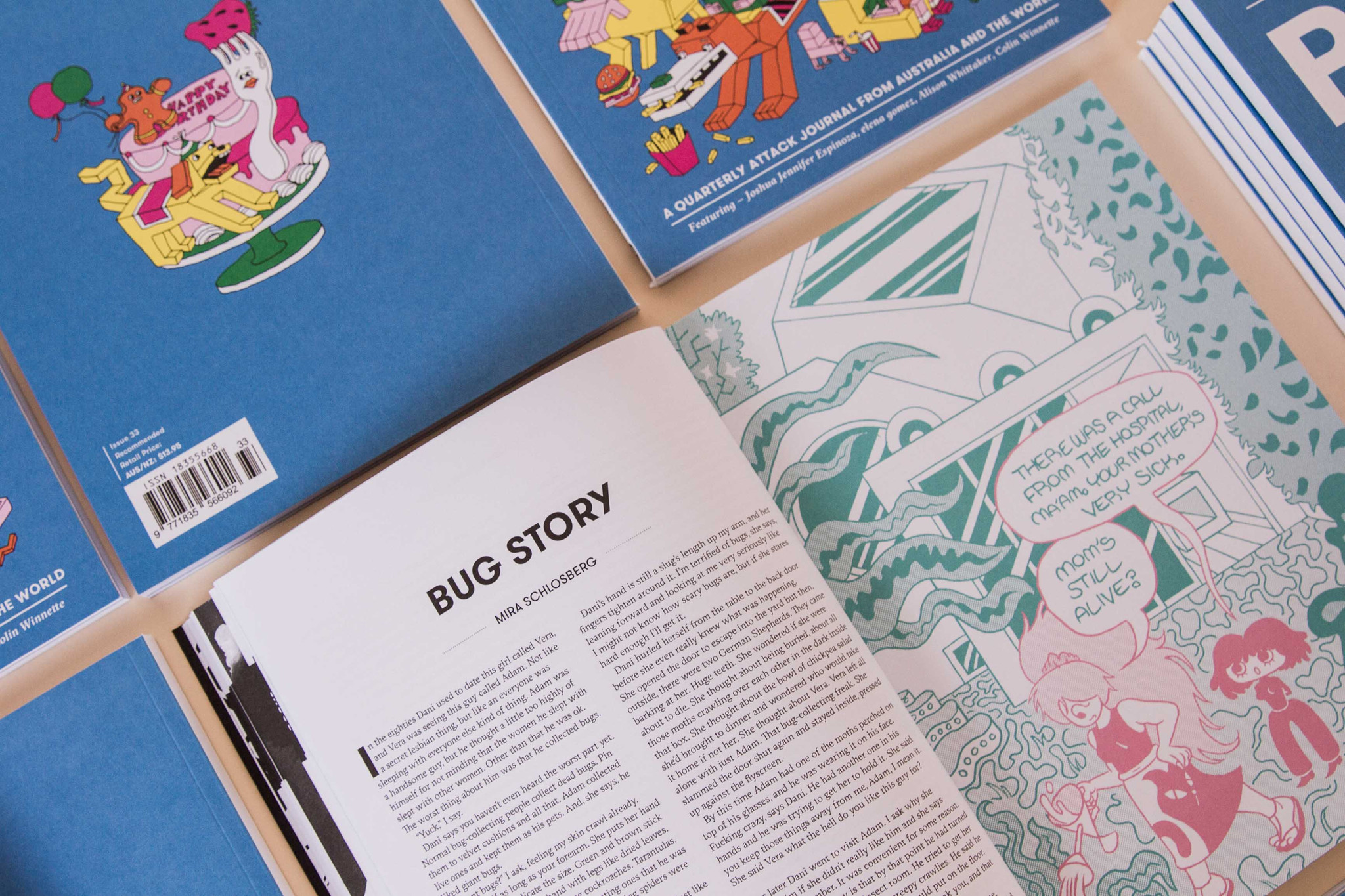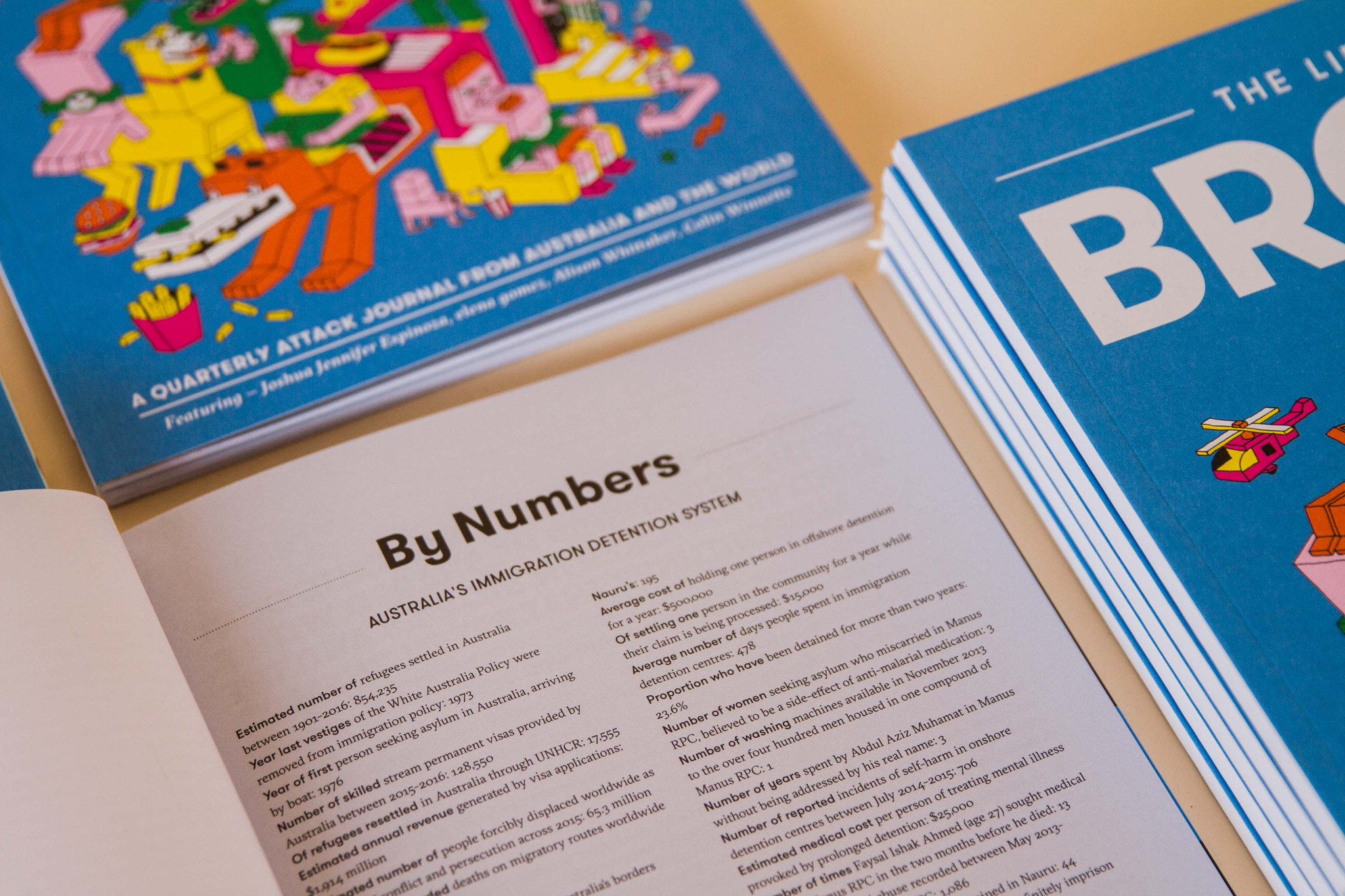 The Lifted Brow #33 | 10th Birthday Issue
cover art by Wakana Yamazaki;
nonfiction from Ellena Savage, Rebecca Harkins-Cross, Dion Kagan, Jana Perkovic, elena gomez, Emma Marie Jones, Agri Ismaïl, Jenan Taylor, Doug Paul Case, Anna Spargo-Ryan, Rebecca Jessen, Helen Addison-Smith, Harry Saddler;
fiction by Colin Winnette, Mira Schlosberg, David Oberg, and Carlos Yushimito (translated by Elizabeth Bryer);
poetry by Joshua Jennifer Espinoza, Alison Whittaker, and Tolase Ajibola;
a conversation between Joshua Jennifer Espinoza and Alison Whittaker;
comics and artwork from Beatrix Urkowitz, Nicky Minus, Lee Lai, Amy Lockhart, Anya Davidson, D.W., Shay Colley, Lizzie Nagy, Rachel Ang, Phoebe Kahlo, Freda Chiu, José-Luis Olivares, Haein Kim, and Michael Theodorou;
a brand new section: 'By Numbers' (with a big head-nod towards the famous Harper's Index);
and, as always, Benjamin Law and his mum Jenny's sex and relationships advice column.
You can order a copy right here, or this issue can also be found in stores all around Australia and the world in any one of our hundreds of stockists.
Of course, you can always subscribe (saving you 35%) and have four issues of the Brow a year delivered right to you.
Alternatively, if you want to read this issue in digital form instead, you can.
All prices include GST.