The Lifted Brow #35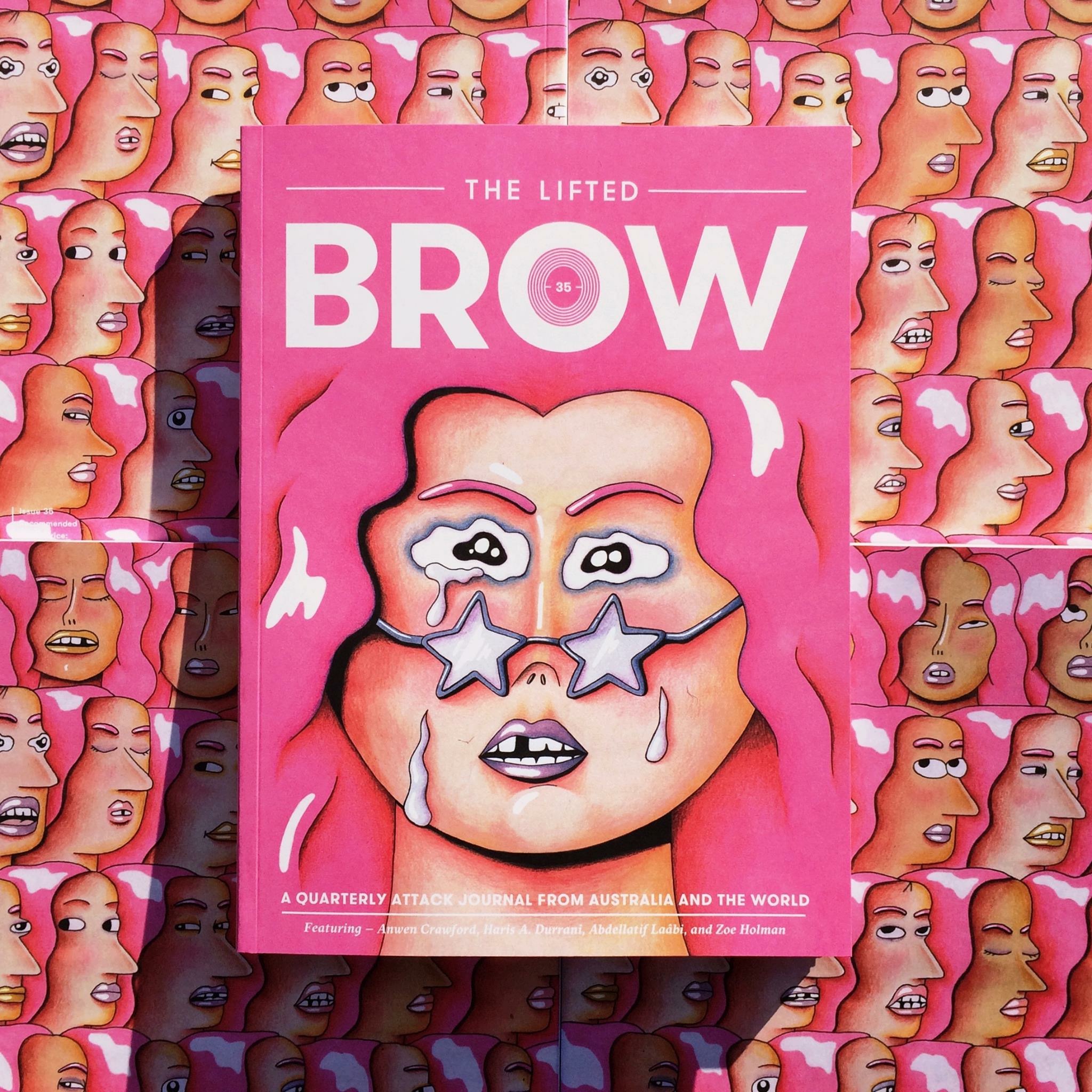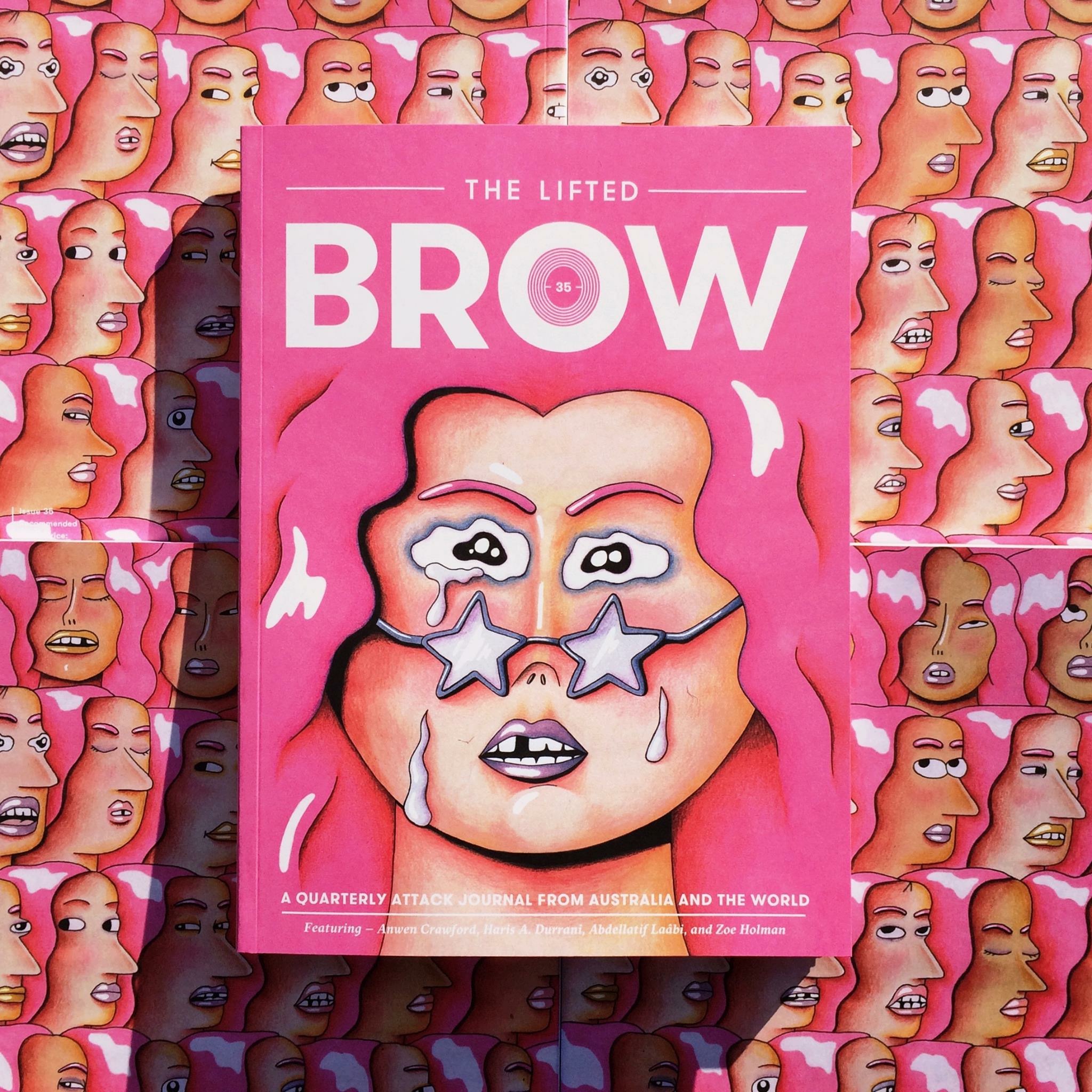 The Lifted Brow #35
cover art by Haein Kim;
non-fiction from Ellena Savage, Jana Perković, Hayley Singer, Dion Kagan, Mark Dean, Adalya Nash Hussein, Sarah Sentilles, Zoe Holman, Antonia Pont, Shirley Le, and Joanna Walsh;
the winning piece from the 2017 Prize for Experimental Non-fiction;
mixtape cassette liner notes by Anwen Crawford (and for subscribers only, instructions on how to claim your free mixtape cassette or download code);
short fiction by Haris A. Durrani, and also a piece of Croatian fiction by Jasna Jasna Žmak translated by Jana Perković;
poetry by Abdellatif Laâbi (translated by Pierre Joris), Najwan Darwish (translated by Kareem James Abu-Zeid), and Dai Weina (translated by Liang Yujing);
a conversation between George Saunders and Paul Dalla Rosa;
comics and artwork from Shay Colley, Meg O'Shea, Rosie Whelan, Ben Juers, Emma Davidson, Gina Wynbrandt, Joanna Frank, Bryce Pemberton, Bailey Sharp, Amaya Lang, Lasse Wandschneider, Matthew Thurber, Dianna Settles, Jason Herr, José-Luis Olivares, Mish Meijers, Power Paola, and Fionn McCabe;
and, as always, Benjamin Law and his mum Jenny's sex and relationships advice column 'Law School'.
You can order a copy right here, or this issue can also be found in stores all around Australia and the world in any one of our hundreds of stockists.
Of course, you can always subscribe (saving you 35%) and have four issues of the Brow a year delivered right to you.
Alternatively, if you want to read this issue in digital form instead, you can.
All prices include GST.