The Lifted Brow #38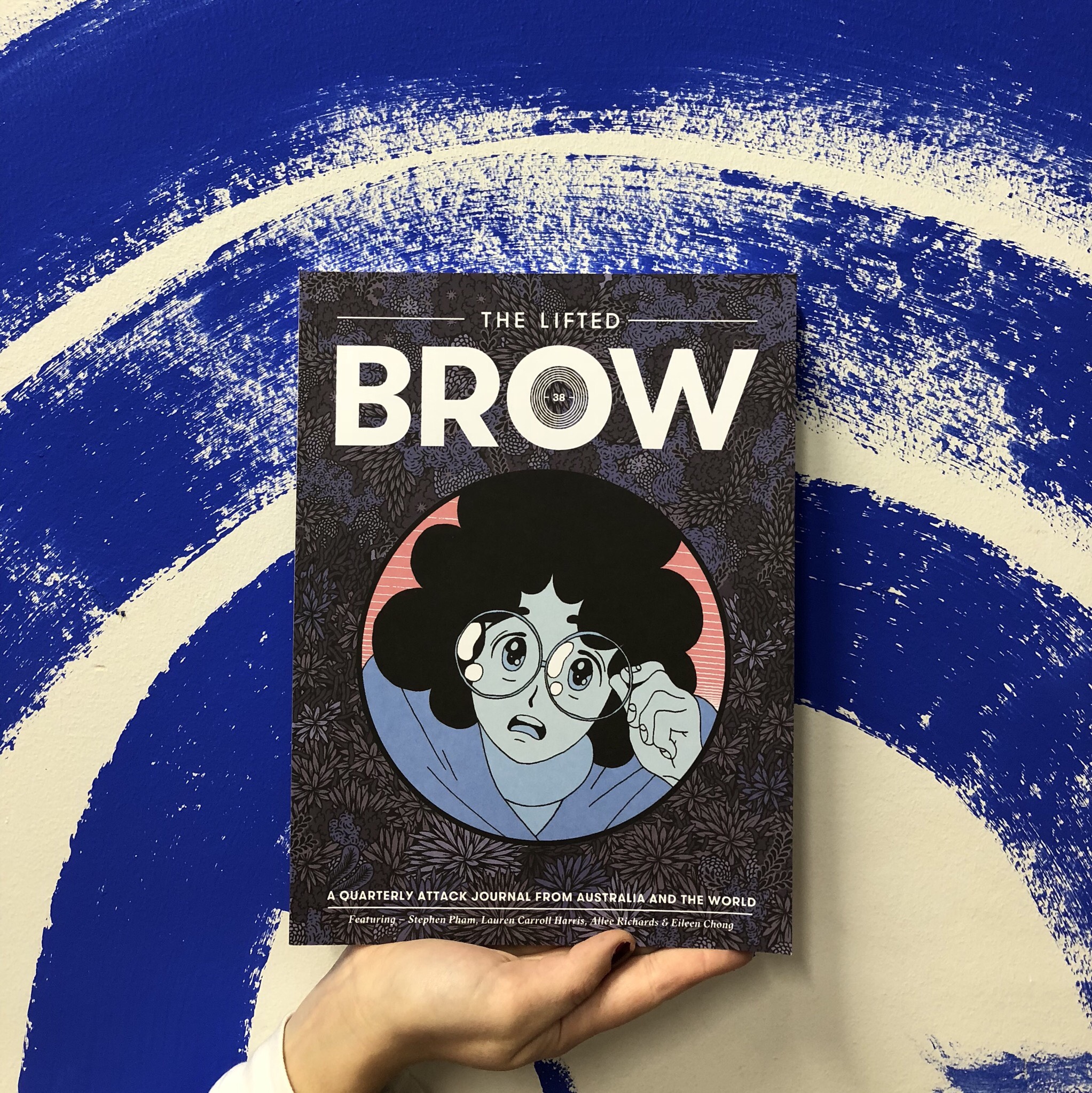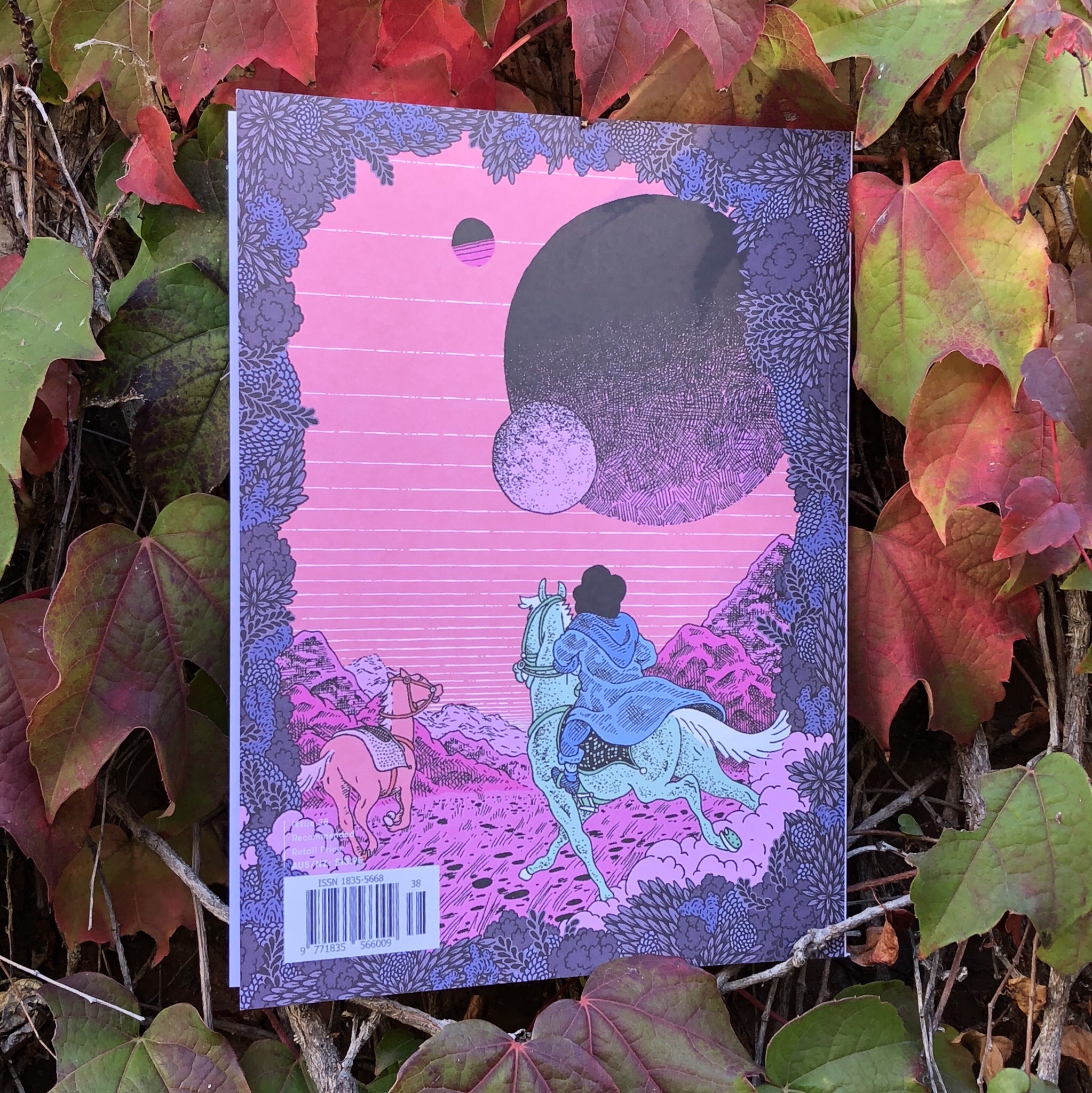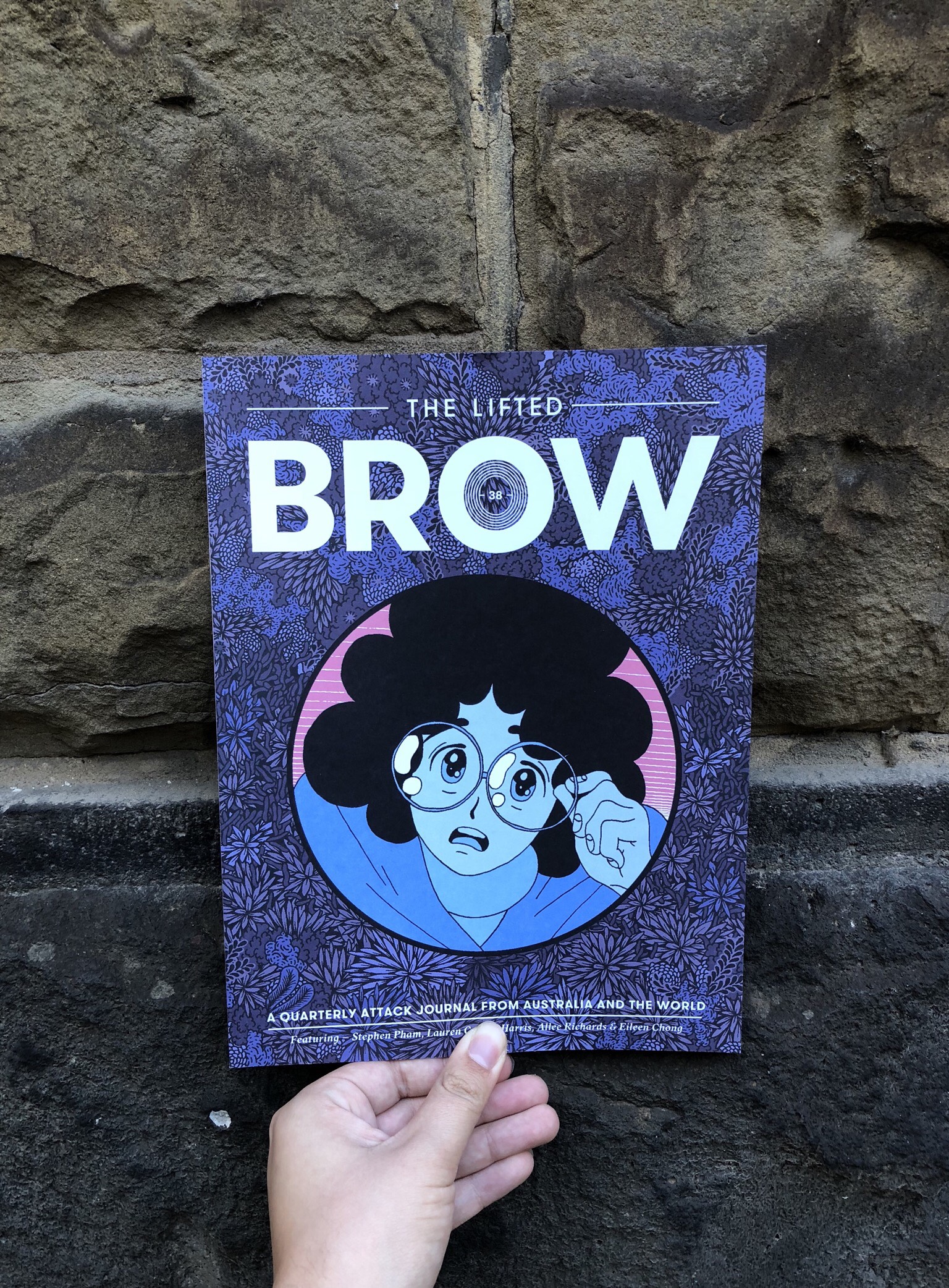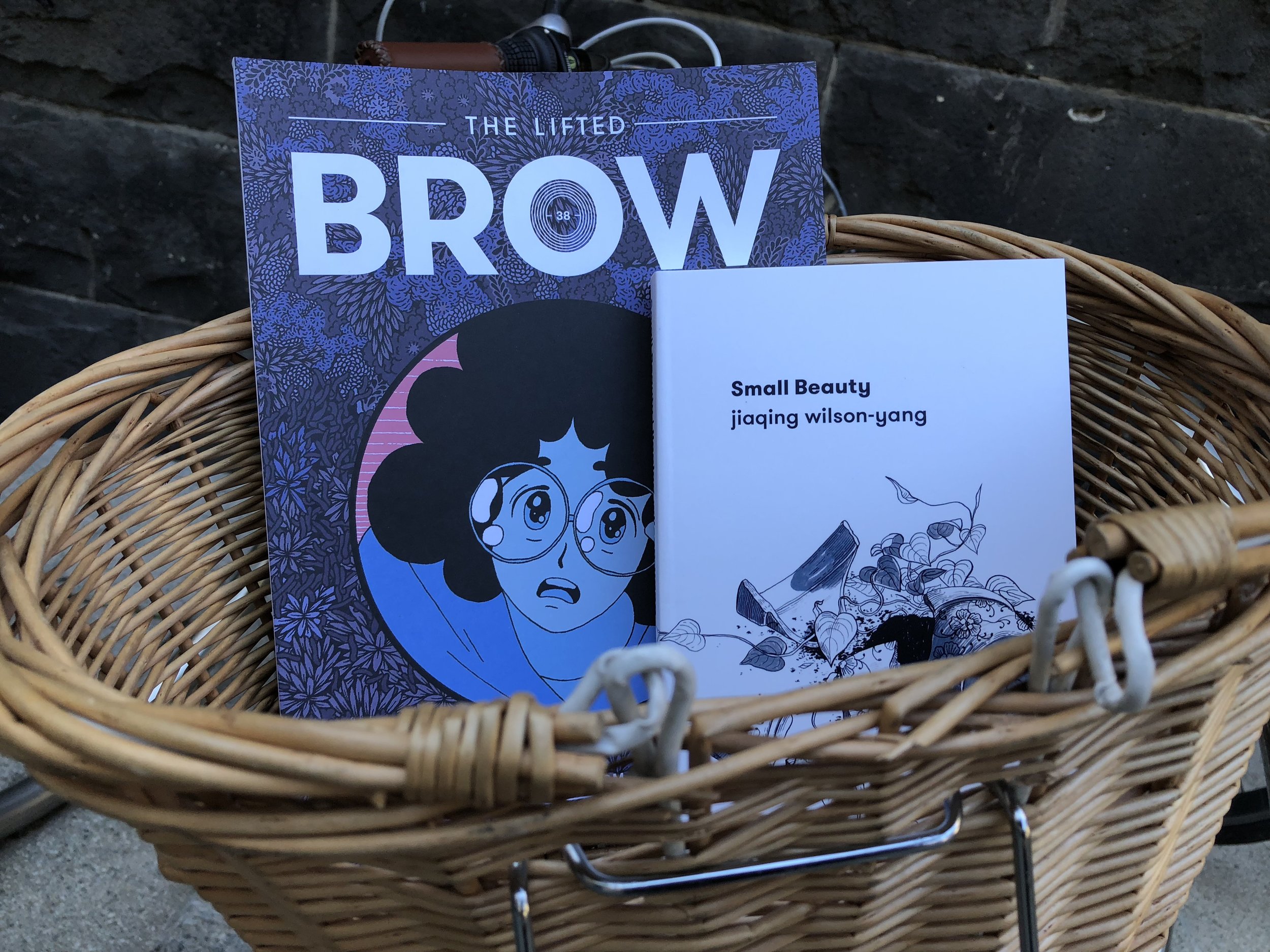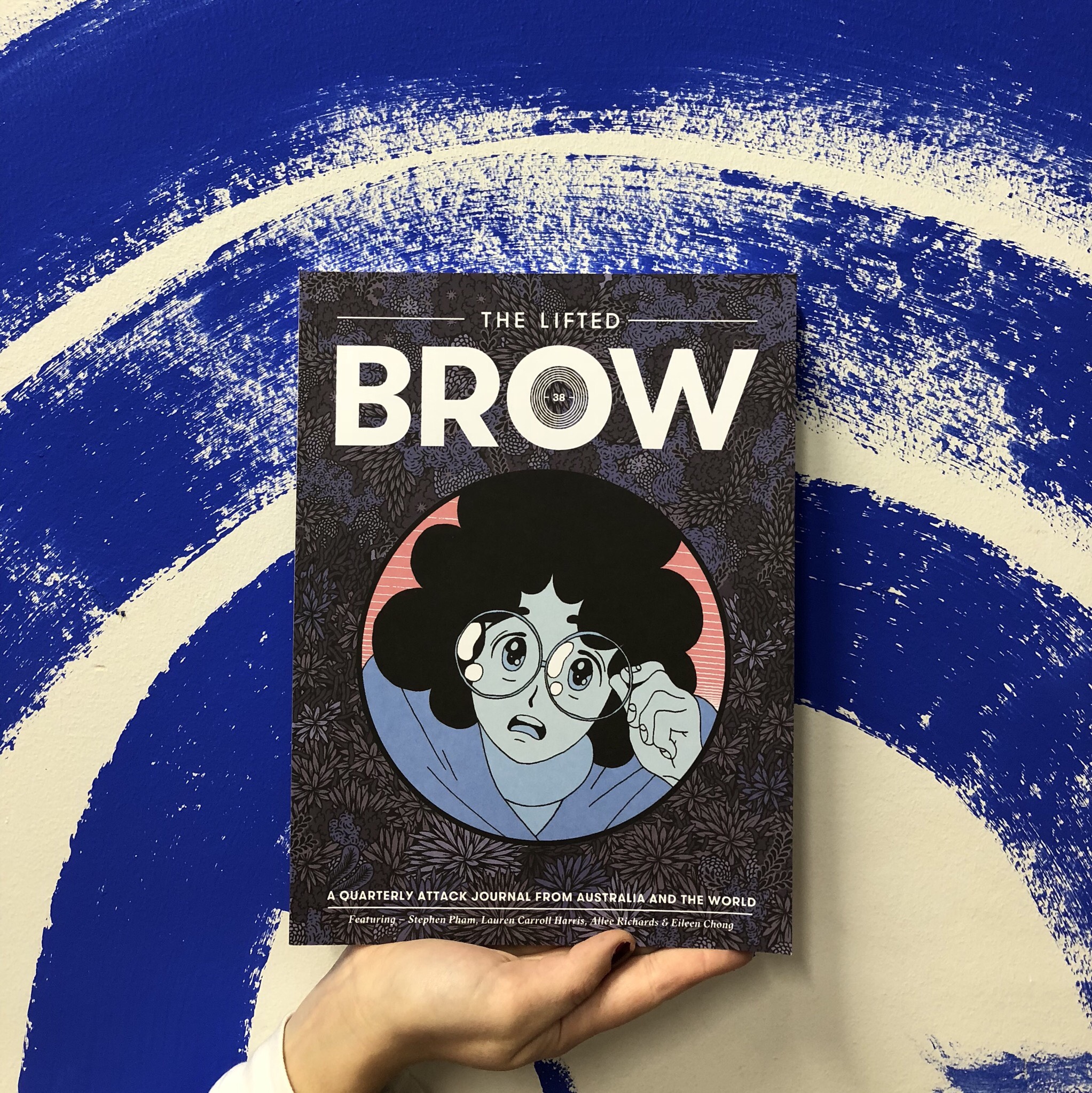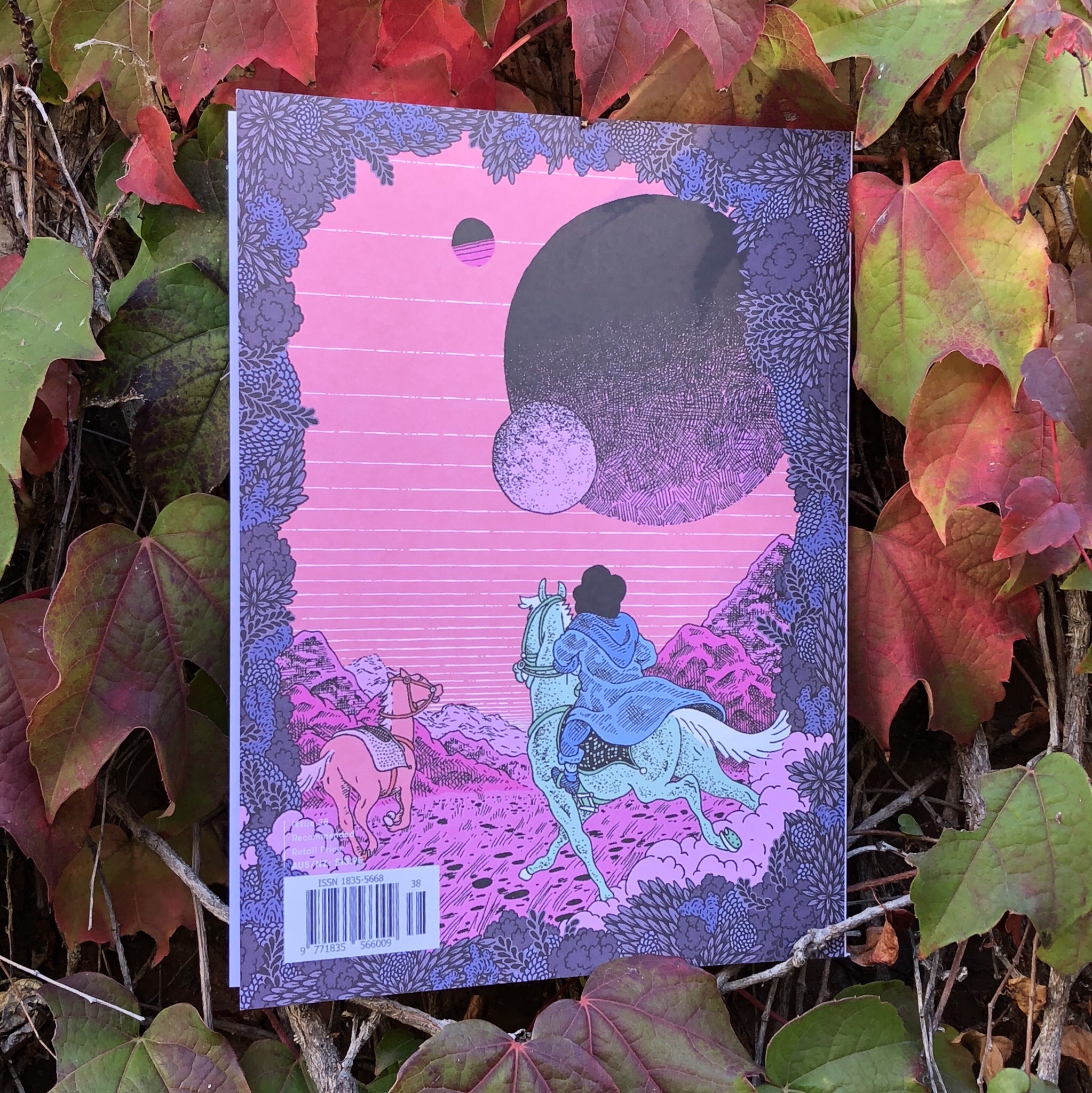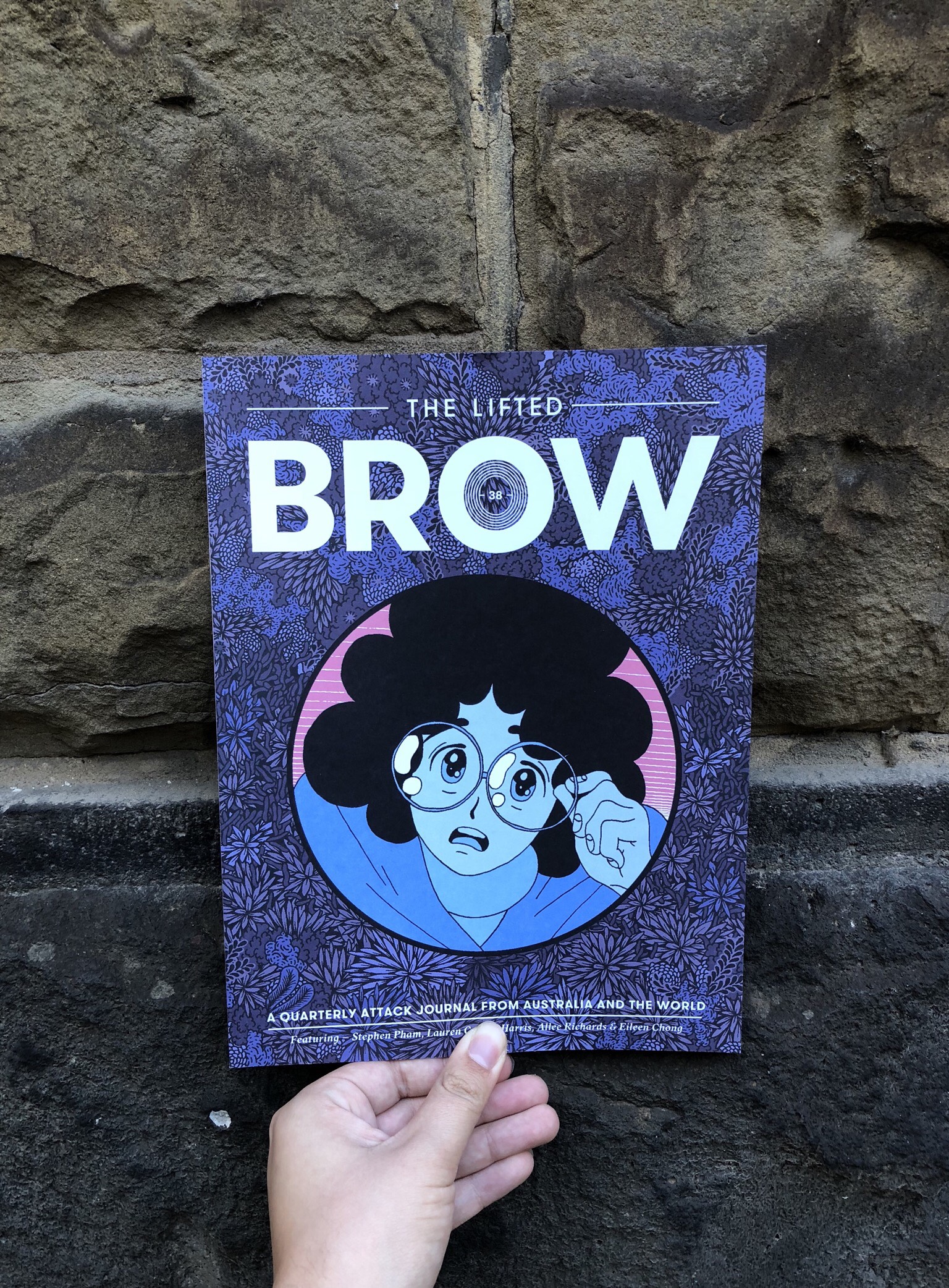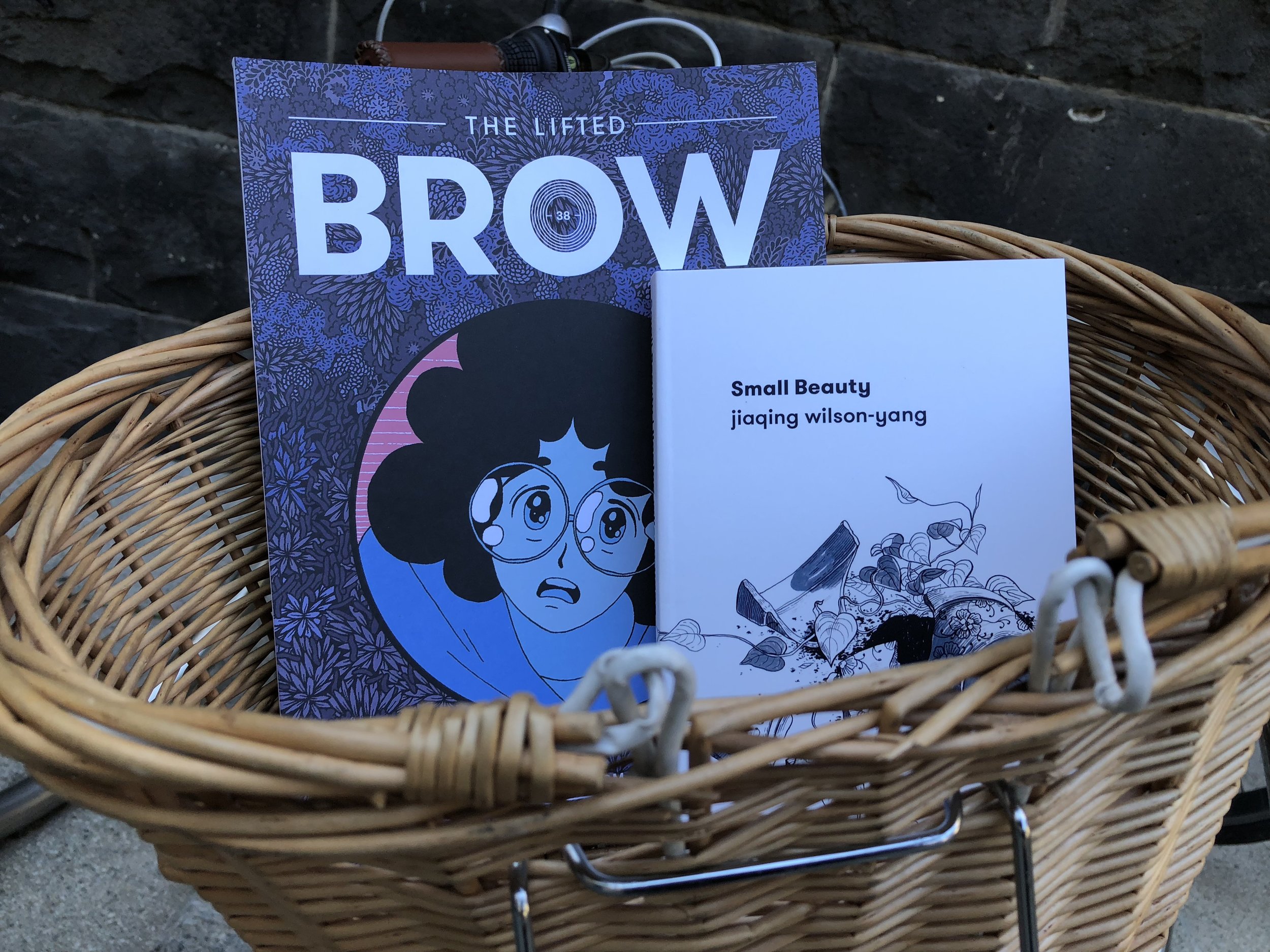 The Lifted Brow #38
Issue 38 of The Lifted Brow is one of our best ever – featuring long essays, weird fiction, biting commentary, vibrant poetry, and as always so many pages of comics and artwork.
With a cover by Australian comic book artist Merv Heers, Issue 38 of The Lifted Brow includes:
an 8000-word cultural commentary essay on Carly Rae Jepsen by Stephen Pham;

Lauren Carroll Harris dissects the scourge that is the $83billion activewear industry;

Isabella Trimboli looks at the history of the LISTEN movement so far;

and more essays by Alexandra Heller-Nicholas, Emma Marie Jones, Hessom Razavi, Monikka Eliah, and Kate Prendergast;

fiction by Allee Richards and Tom Lee;

poetry by Eileen Chong, Zeina Hashem Beck, and Sumudu Samarawickrama;

a conversation between Eileen Chong and Zeina Hashem Beck;

prose by Nhã Thuyên, translated into English by Kaitlin Rees;

columns by Dion Kagan, Jana Perković, Hayley Singer, Michael Dulaney, and Benjamin Law and his mum Jenny's sex advice column;

and comics and artwork by Felix Decombat, Josephine Edwards, Michael Hawkins, Meg O'Shea, Peo Michie, Joe Kessler, Caroline Wylds, Anton Seder, Lizzie Nagy, Molly Turner, Mira Schlosberg, Aaron Billings, Dayne Swerdling, Giulia Pelizzaro, Leonie Brialey, Marlo Mogensen, Tim Ungaro, Molly Dyson, and Claudia Chinyere Akole.
You can order a copy right here right now.
Of course, you can always subscribe (saving you 35%) and have four issues of the Brow a year delivered right to you.
Alternatively, if you want to read this issue in digital form instead, you can.
All prices include GST.