The Lifted Brow #42 (OUT NOW)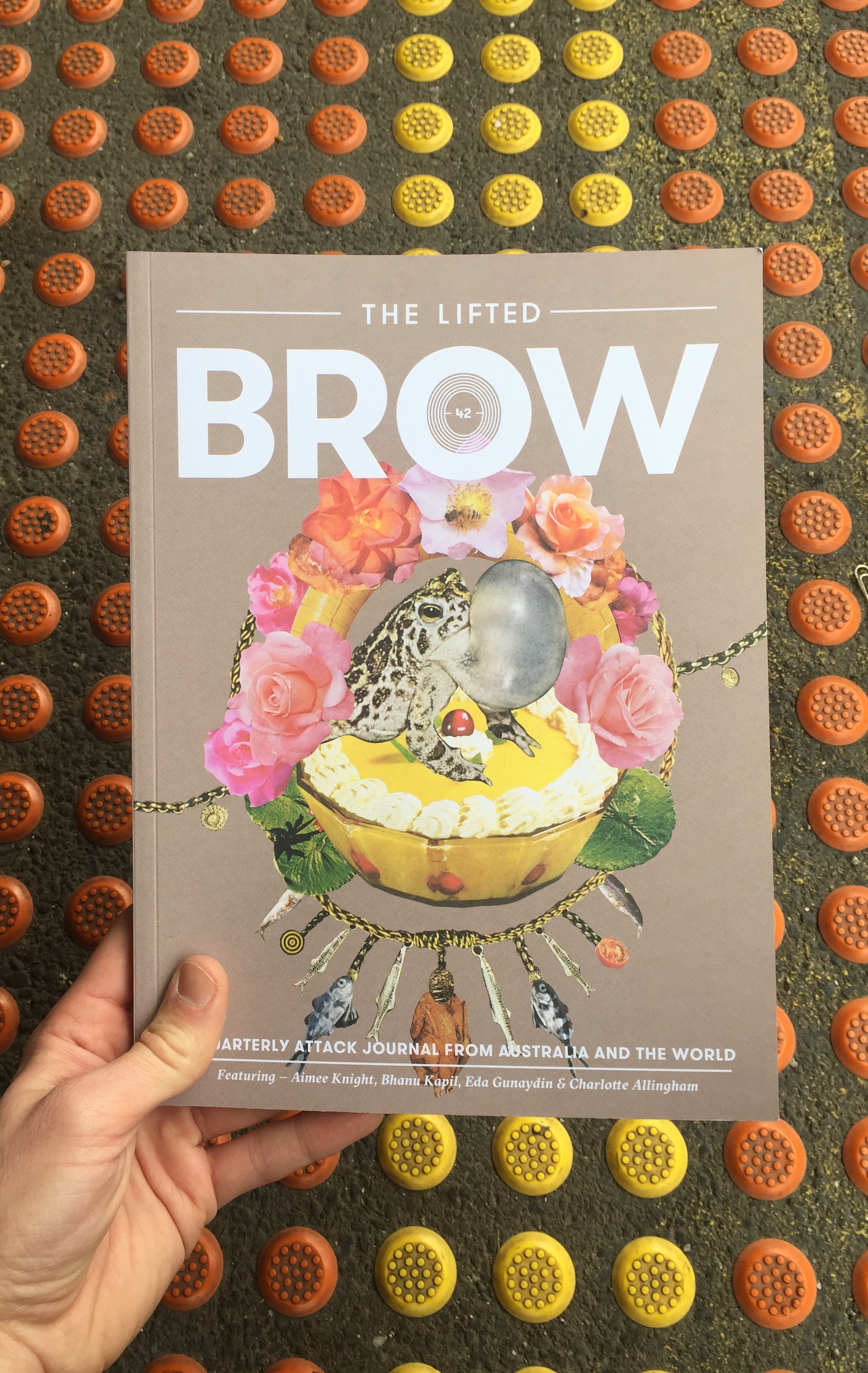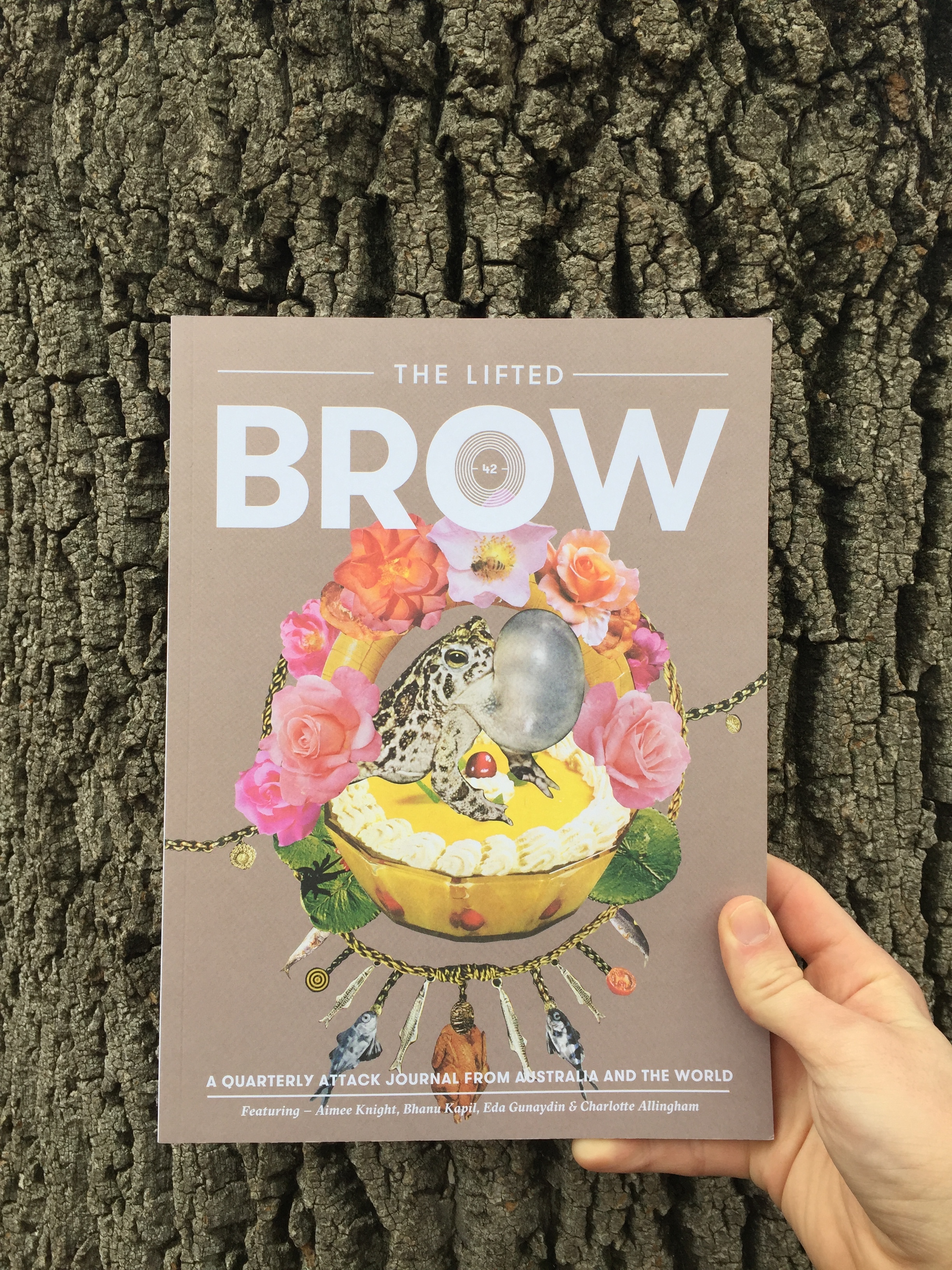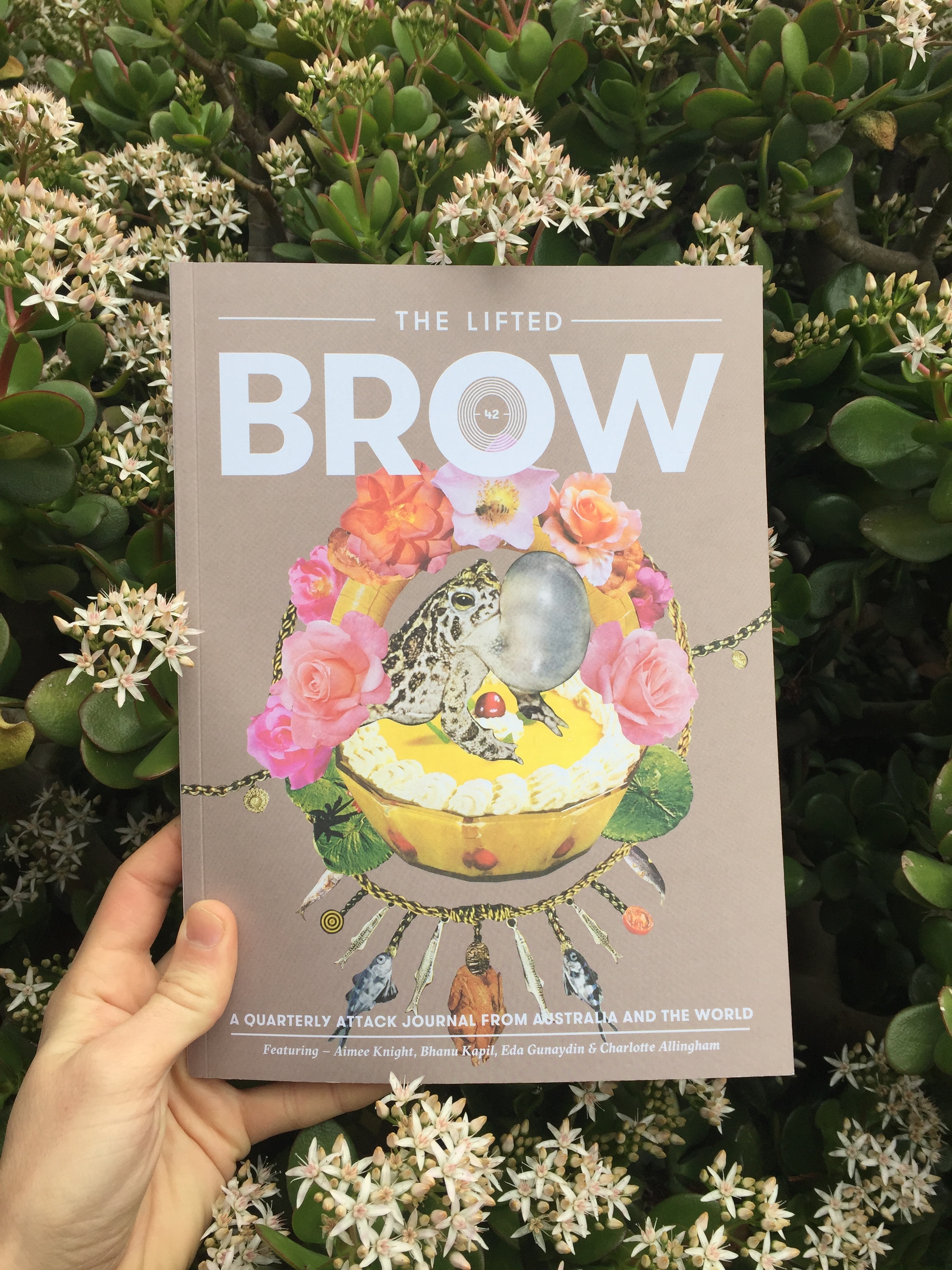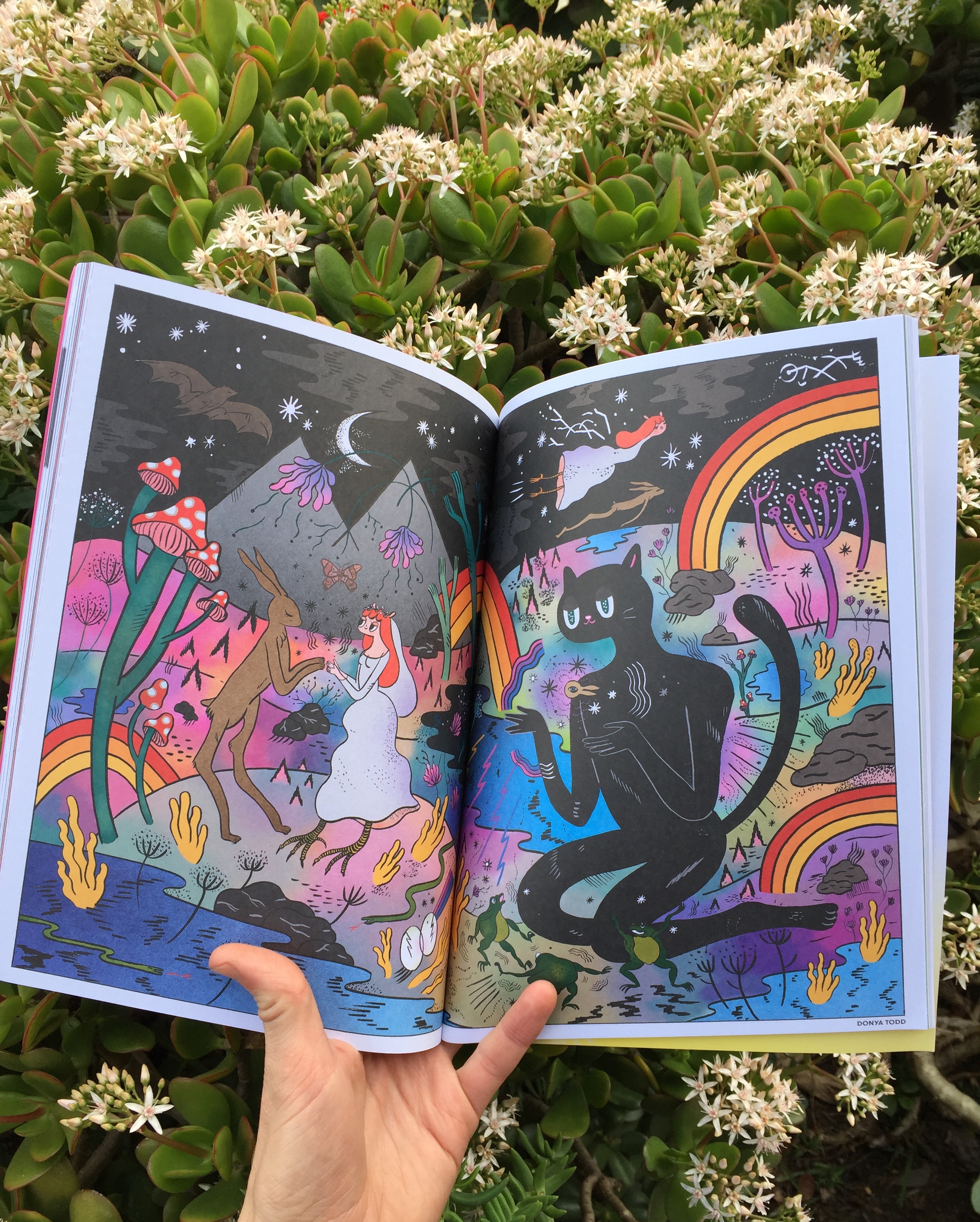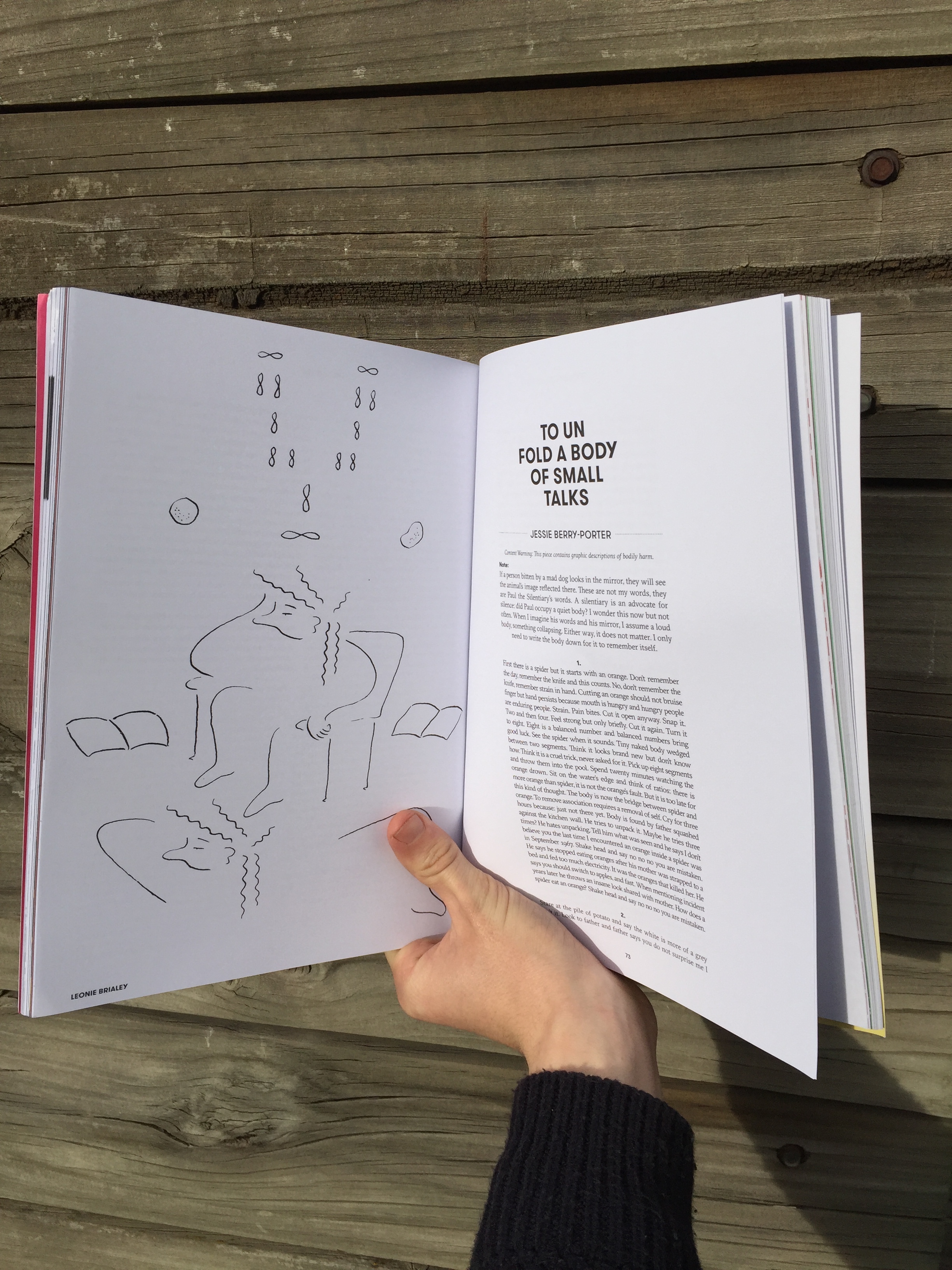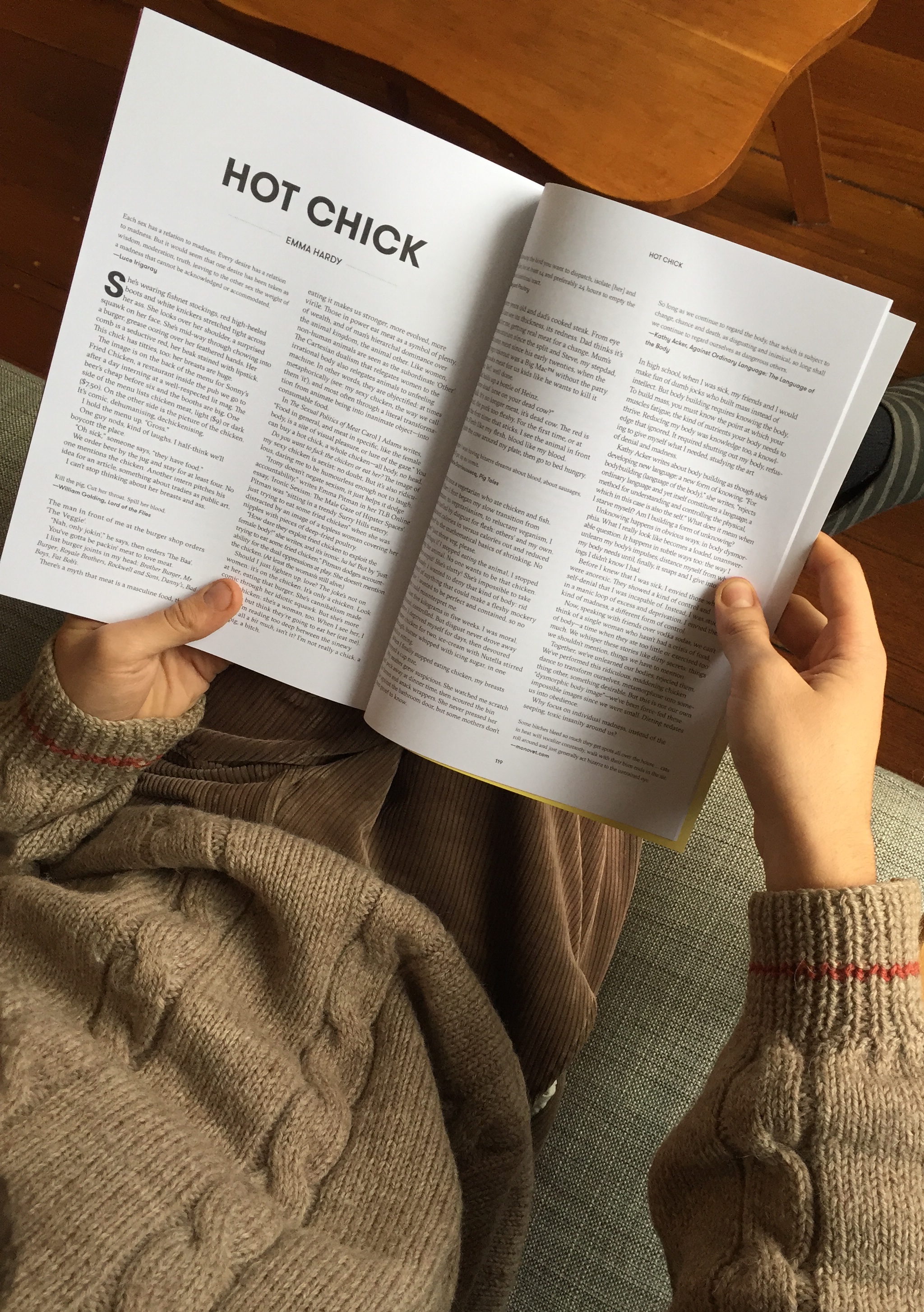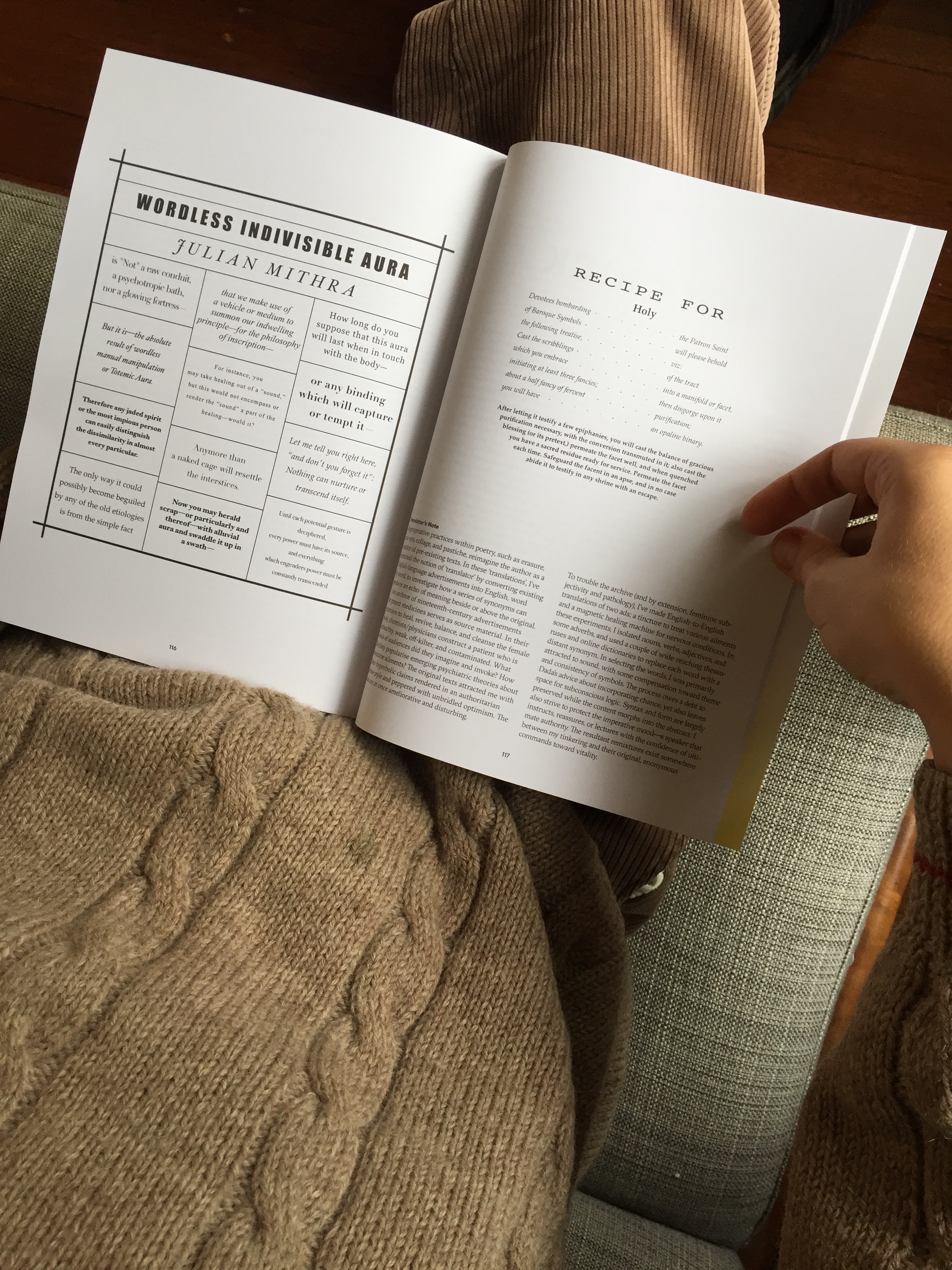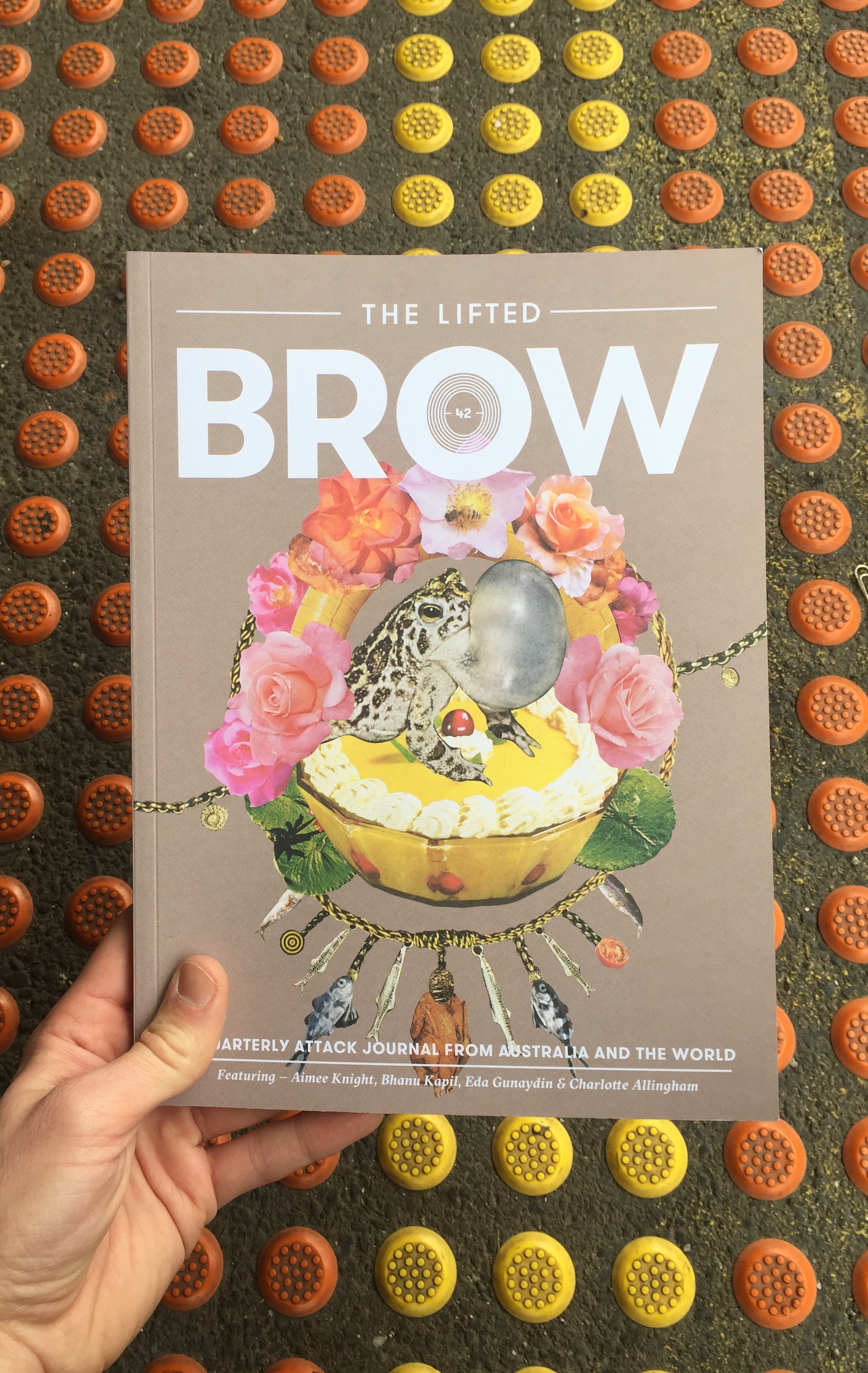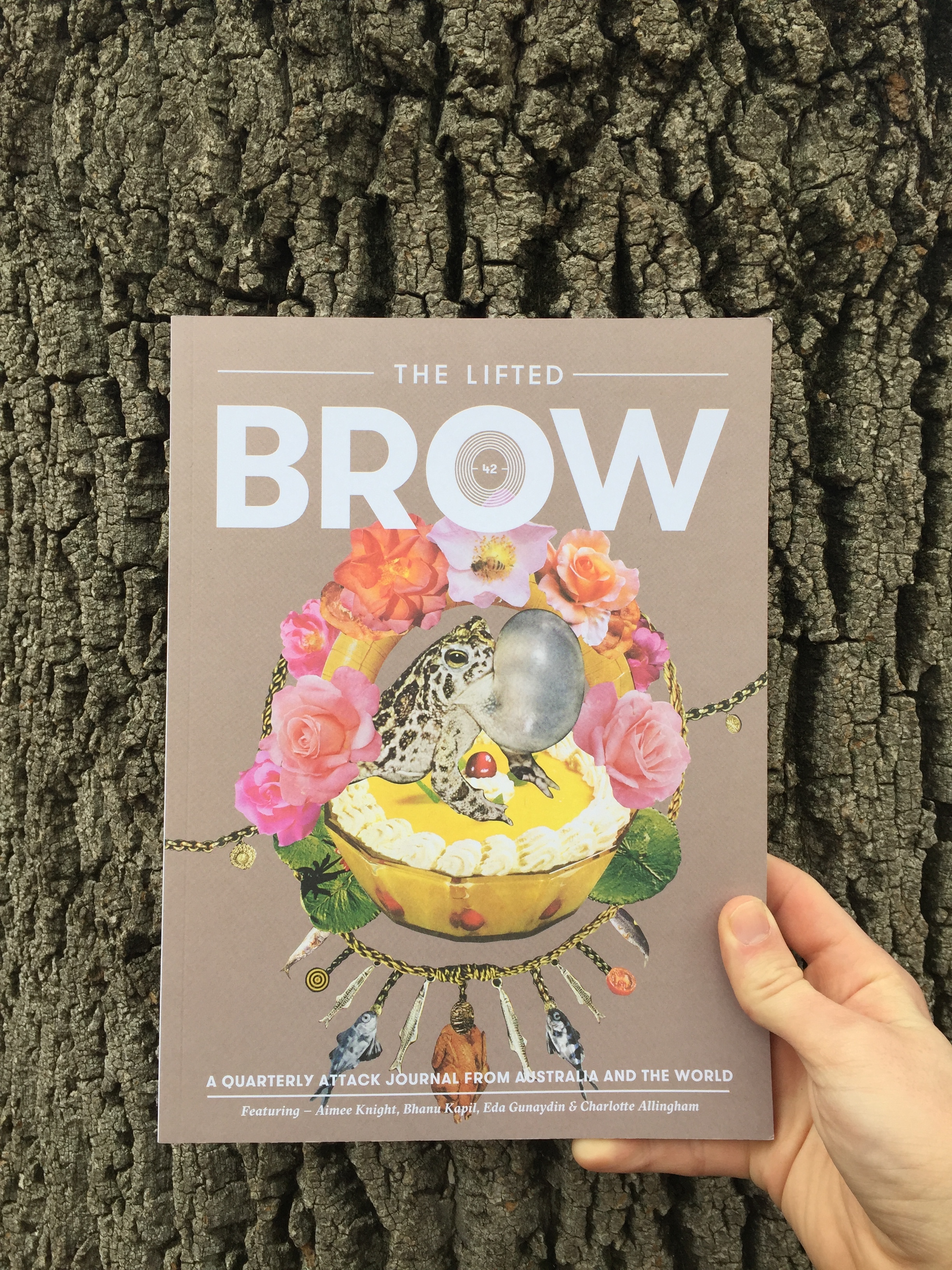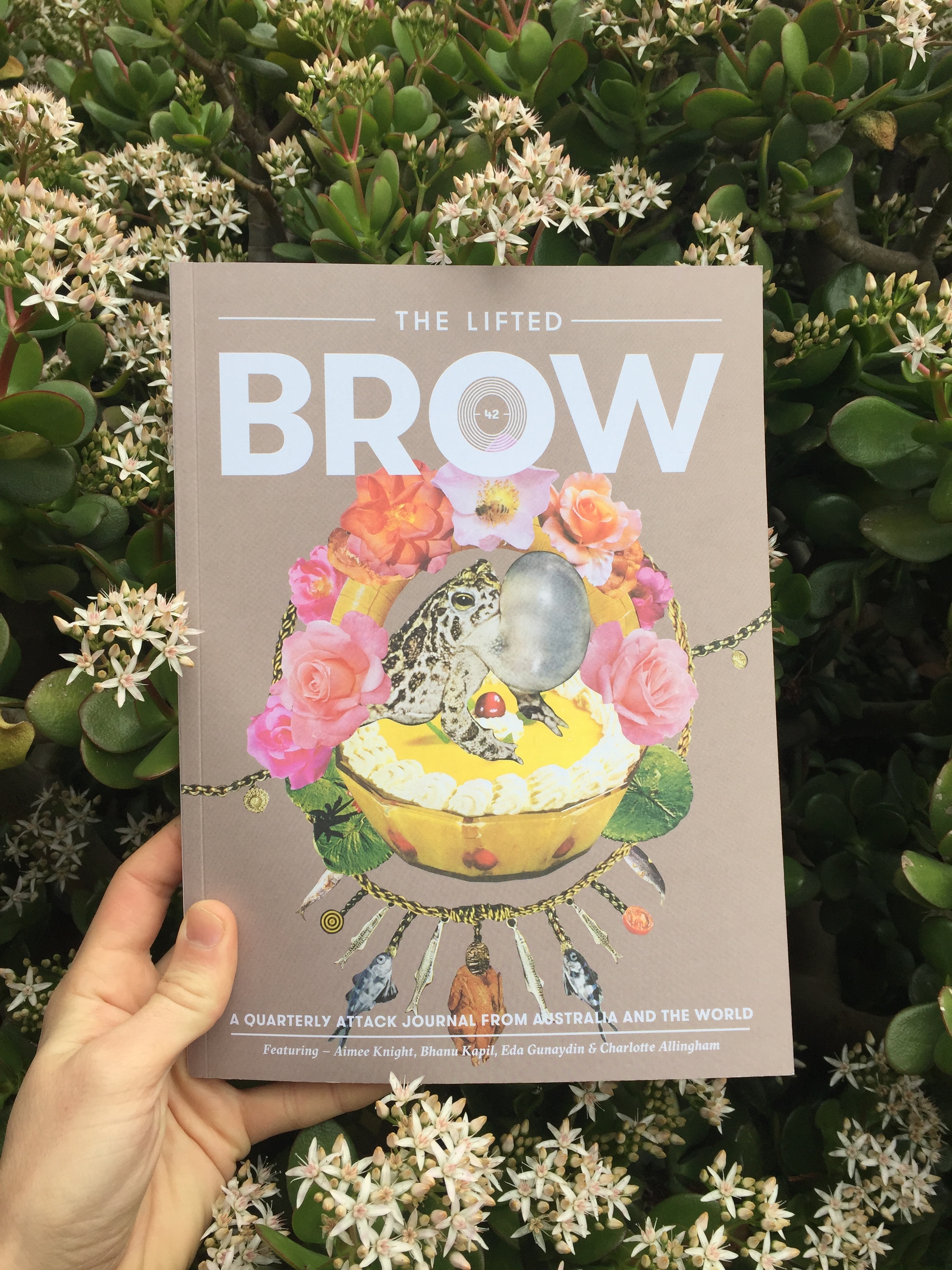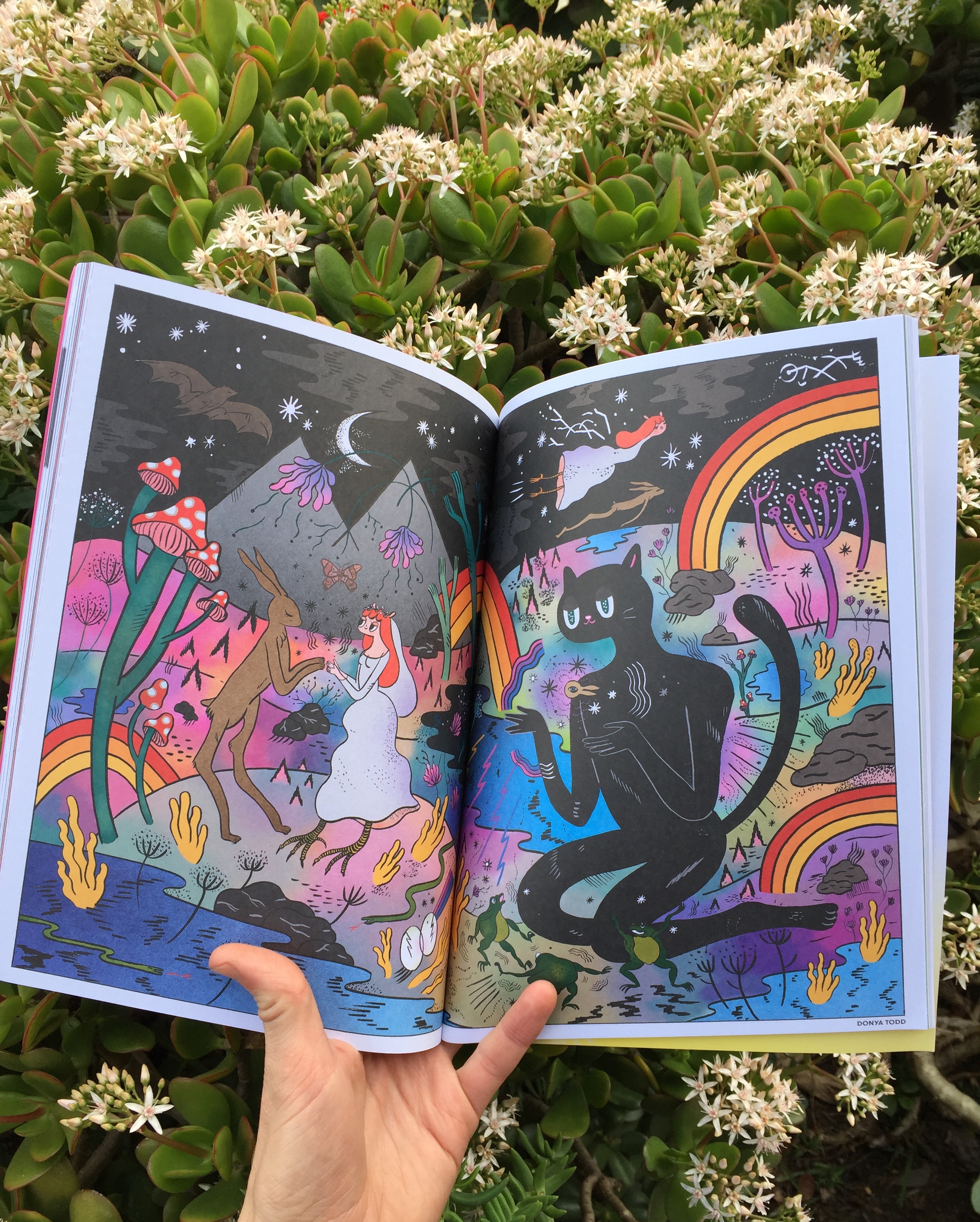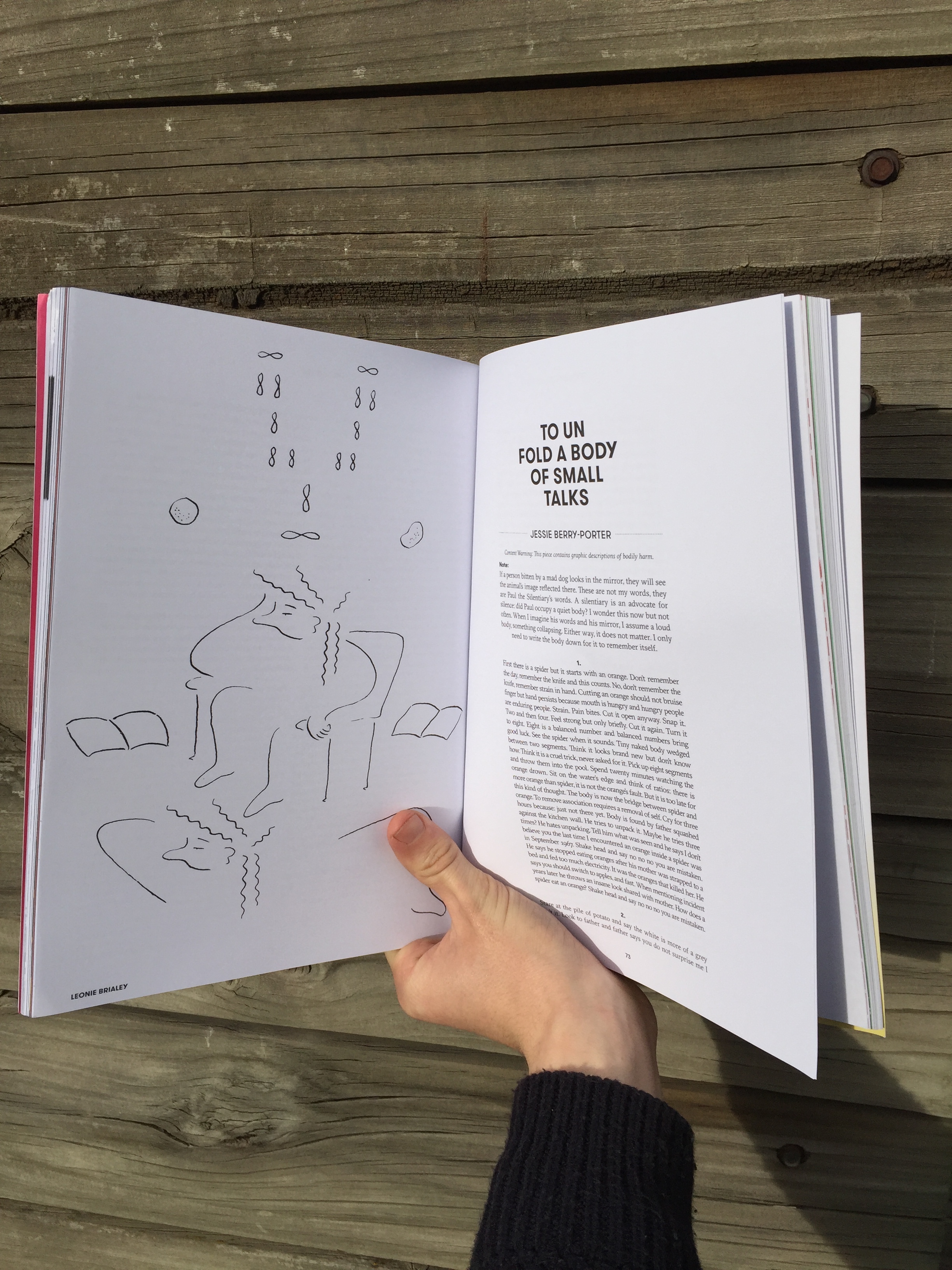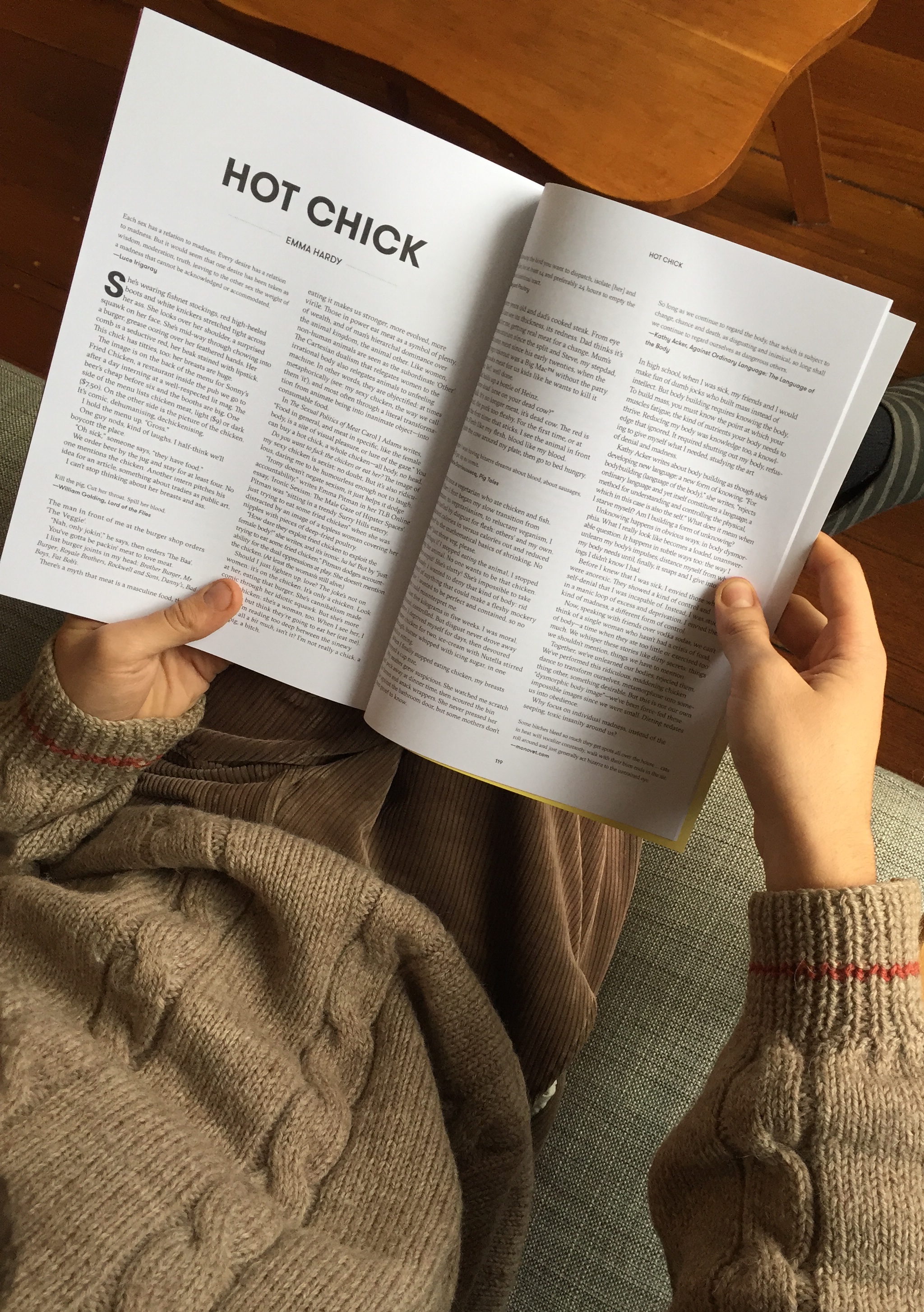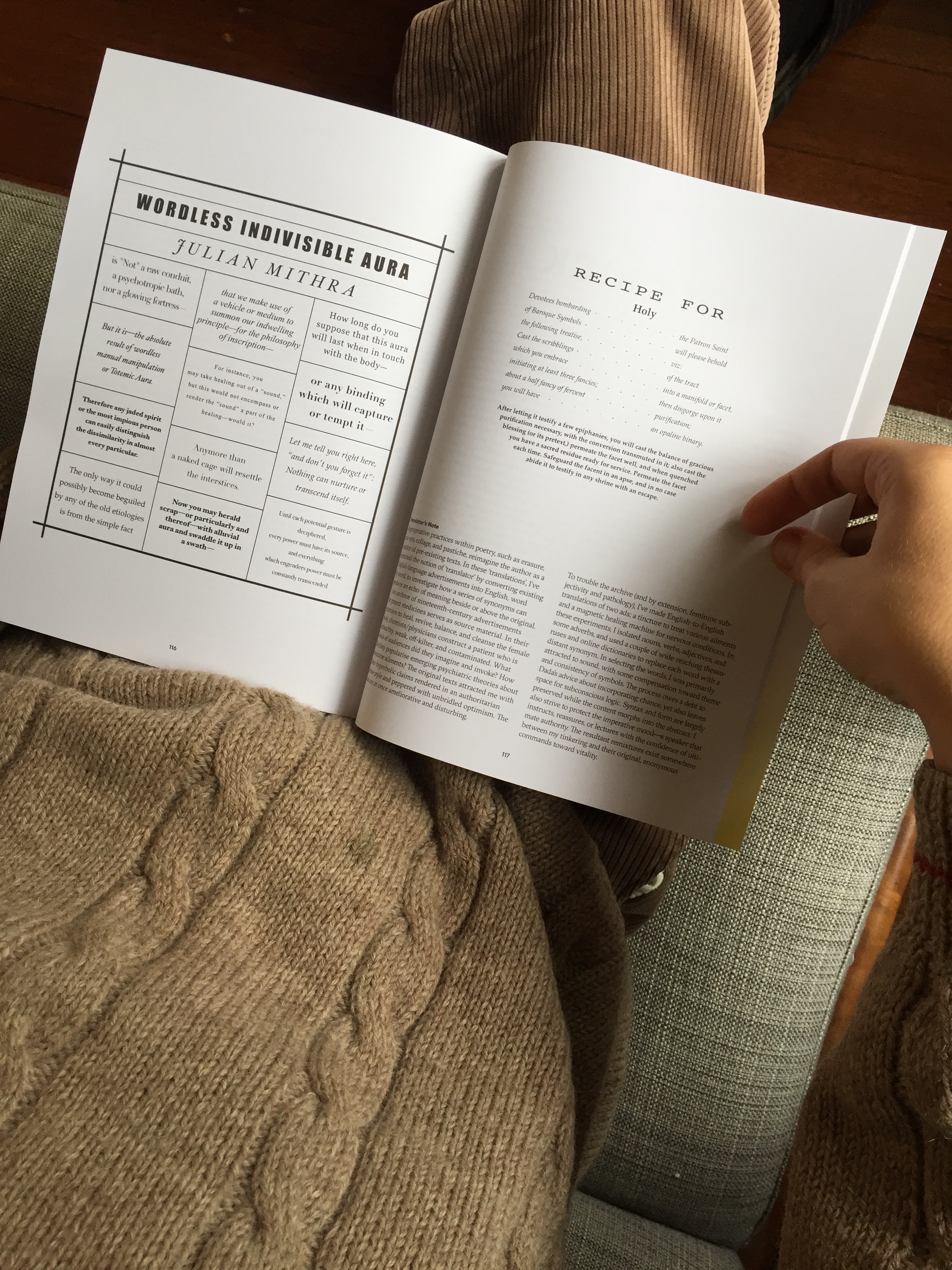 The Lifted Brow #42 (OUT NOW)
Issue 42 of The Lifted Brow features an incredibly strong mix of new work – essays, fiction, translations, commentary, criticism, poetry, and as always so many pages of comics and visual art.
With cover art by Shay Colley, Issue 42 of The Lifted Brow includes:
experimental memoir from Anita Levin;

jessie berry-porter's tender-raw lyrical memoir on eating disorder and un/treatment;

an exploration of meat, bodies and the blurred line between, by Emma Hardy;

Eda Gunaydin's considering the experience of awkwardness across and between cultures and generations;

a hilarious, depressing index investigating Australia's proposed Antarctica runway, by Bella Klaver;

Léa Antigny reflects on motherhood and fragility in the face of climate disaster;

a meditation on im/mortal bodies and their relationship to fear, nature, and spirituality by Mira Schlosberg;

new fiction from Kat Gibson about spiralling self-consciousness and an impish garden gnome;

debut fiction from Dawn Nguyen that will irrevocably change how you look at carrots;

new experimental translation from Julian Mithra;

translated fiction from Ilka Papp-Zakor, translated by Timea Balogh;

new poetry from Bella Li, Bhanu Kapil, Andrew Brooks, Magan Magan, and Quang Mai;

columns: Antonia Pont's first 'Thinking Feeling' column, Michael Dulaney's 'Environment' column, Jana Perković's 'Performance' column, Aimee Knight's 'Pop Culture' column, and Benjamin Law and his mum Jenny's 'Law School' sex advice column;

a special series on libraries, featuring Eileen Chong, Ruby Pivet, Nathan Sentance, Vanessa Giron, and Sumudu Samarawickrama;

and new comics and visual art by Marlo Mogensen, Johdi Zutt, John Broadley, Donya Todd, Marc Pearson, Lala Albert, Rachel Ang, Charlotte Allingham, F. This, Marcelo Lavin, Aila Franck, Nadia Ingrid, Max Mose, Sarah McNeil, Will Thompson, Angelica Roache-Wilson, Leonie Brialey, Ashley Ronning, Leah Wishnia, Isabella Meagher, Thom Nguyen, and Nancy Li.
You can order a copy right here right now.
Of course, you can always subscribe (saving you 35%) and have four issues of the Brow a year delivered right to you.
Alternatively, if you want to read this issue in digital form instead, you can.
All prices include GST.